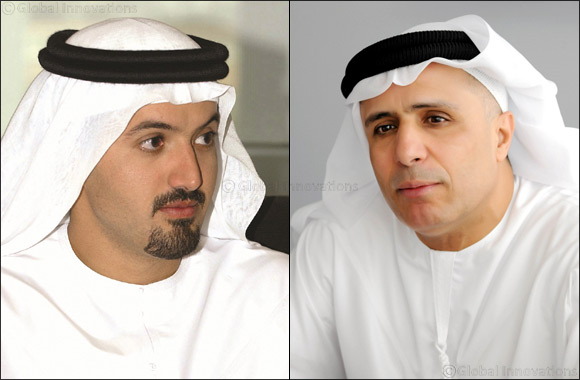 Huge involvement from schools plus increased levels of regular exercise and high satisfaction scores were among the key outcomes of the Dubai Fitness Challenge, providing an important foundation for becoming the most active city in the world
90% of participants achieved an average of at least 30 daily minutes of activity
93% would participate in challenge again, 91% would be advocates
12.4 million views for DFC content across social media
Engagement extended well beyond registered participants, with over 1 million residents believed to have been impacted
Dubai, United Arab Emirates – 6 January 2018: The success of the recent Dubai Fitness Challenge (DFC), launched by His Highness Sheikh Hamdan bin Mohammed bin Rashid Al Maktoum, Crown Prince of Dubai and Chairman of the Executive Council of Dubai, has been reinforced, with research showing its transformative impact on habits and the extent to which the city and the wider UAE embraced the initiative. With momentum boosted by social media amplification, the legacy of the challenge will continue to be seen in more active lifestyles and advocacy for healthier living in Dubai.
The scale of involvement in Dubai Fitness Challenge indicates it was an initiative that truly captured the public imagination. The total number of registered participants – 786,000 – far exceeded the target of 100,000 set ahead of the challenge, which ran from 20 October to 18 November. Furthermore, with surveys showing that almost half of attendees at the challenge's marquee events were not registered as official participants, it is believed that the real reach of the initiative was over one million, amplifying its impact and further enhancing its legacy.
Geared towards making Dubai the most active city in the world, in turn boosting collective social wellbeing and happiness, the initiative encouraged participants to commit to a minimum of 30 minutes of daily activity for 30 days. The commitment was aided by a host of free sports events, 1,500 free exercise classes at 85 locations, pop-up gym sessions at over 75 venues across the city, weekend fitness carnivals and other community-driven activities, complete with support from professional trainers and fitness tips from international experts.
One of the hallmarks of the Dubai Fitness Challenge was its inclusiveness and the way in which it touched the lives of a broad spectrum of society. A survey of registered participants found that 44% were from schools, reflecting strong involvement from children, a crucially important figure as getting kids active becomes increasingly challenging in a modern world, while 33% were individuals or from corporations, with 23% from government entities, underlining the support for the challenge from across the public sector. 45% of participants were female, a significantly higher proportion than in the general population of Dubai, while there was also wide representation across the age groups, with 34% over the age of 40. This was a clear indication that the challenge offered healthy lifestyle alternatives for older audiences just as much as it did for children and young families. Participation also spanned across people of determination and those with specific health issues, ensuring the drive for fitness did not exclude any part of society.
Among the most important outcomes has been the transformative effect the challenge has had on behaviour when it comes to physical activity. A survey of registered participants conducted before Dubai Fitness Challenge found that 57% of respondents did exercise at least three times a week, putting them in the 'very active' category. A corresponding survey conducted after the 30-day challenge found that 71% were 'very active', an uplift of 14 percentage points. Meanwhile, the proportion of respondents describing themselves as 'inactive' fell from 8% to 2%.
Those who participated in Dubai Fitness Challenge also demonstrated strong commitment to their goals, with 90% achieving their target of at least an average of 30 daily minutes of activity during DFC. Indeed, almost a third (31%) averaged at least 60 minutes and the dedication to meeting the target was reflected across all the age groups. Of those surveyed, 91% said they would be likely or active advocates of another challenge, while 93% said they would themselves participate.
The impact of DFC has even resulted in strong behavioural change in non-standard activity, showing people that incremental lifestyle changes can be made. The percentage of people doing routine day activity, including walking and standing in excess of one hour, improved from 74% in the pre-DFC period up to 85% during DFC. Similarly, there was a significant increase in the awareness of body mass index, up from 52% to 71%. Among smokers, there was an important behavioural change, with the percentage describing themselves as 'regular smokers' falling from 67% to 58%. Familiarity with sports provisions in the emirate also improved, with particularly strong increases in the levels of familiarity of sporting facilities (up 9 percentage points) and sporting events (up 8 percentage points).
Taken alone, these shifts in behaviours and habits were significant; amplified by social media, they resonated strongly with a wider audience, burnishing the challenge's legacy. Across key social media platforms, DFC content was viewed 12.4 million times, with 2 million views on YouTube alone. The high level of engagement was emblematic of the manner in which momentum and motivation for such an initiative is dependent on society taking ownership and encouraging each other.
Dubai Sports Council was an official Government Endorsee of DFC and helped organise the packed calendar of events and activities across the city. His Excellency Mattar Al Tayer, Vice President of Dubai Sports Council, said: "I would like to thank His Highness Sheikh Hamdan bin Mohammed bin Rashid Al Maktoum for launching Dubai Fitness Challenge, which was undoubtedly one of the highlights of 2017 and has made a valuable contribution to making the city more active. Throughout the challenge, and especially at the events and carnivals across the city, we saw that participation came from all parts of Dubai's population, regardless of age, gender and background.
"The initiative has proven how people can dramatically change their lifestyles and habits in a short period of time, bringing regular exercise into their daily routines. Also of note has been the way in which it has helped to raise awareness of all the sports and fitness facilities in Dubai, ensuring its legacy lives on well beyond the 30 days of the challenge itself. We encourage all residents to continue to take advantage of the sports and fitness facilities and public parks across Dubai as they build on their achievements during Dubai Fitness Challenge. As Dubai continues on its journey to becoming the most active city in the world, we will continue to work with partners in the public and private sector to ensure that all residents can meet their ongoing fitness goals."
His Excellency Helal Saeed Almarri, Director General of Dubai's Department of Tourism and Commerce Marketing said: "I would like to thank His Highness Sheikh Hamdan bin Mohammed bin Rashid Al Maktoum not only for envisioning the Dubai Fitness Challenge and inspiring the entire city to mobilise for it, but also for leading the way and motivating residents through his own participation. When His Highness announced Dubai Fitness Challenge, he set out the aim of spreading a culture of fitness and ensuring physical activity and sports are a part of their people's daily routines. The success of the Dubai Fitness Challenge has provided overwhelming evidence of the changes in behaviour possible after just a few weeks, with participants changing habits and committing themselves to healthier lifestyles.
"A particular point of distinction of this month long initiative has been its all-inclusiveness and the manner in which it brought people together, regardless of age, gender, background or abilities, creating a real sense of achievement. Residents from across not only Dubai, but the UAE as a whole, embraced it, ensuring its legacy is living well beyond the 30 days of the challenge. With a clear demonstration of what can be achieved in a short period of time, Dubai Fitness Challenge has provided a strong foundation upon which we can build and ensure that Dubai is the most active city in the world."
With an innovative approach towards encouraging employees to lead a more active lifestyle, DEWA was DFC's principal Event Partner. His Excellency Saeed Mohammed Al Tayer, MD and CEO of DEWA, said: "I thank His Highness Sheikh Hamdan bin Mohammed bin Rashid Al Maktoum, Crown Prince of Dubai and Chairman of the Executive Council of Dubai, for his continuous support to sports in Dubai, and for launching the Dubai Fitness Challenge, which has created a positive competition and changed the lifestyle of many people in our society making them healthier and fitter. This was done by encouraging them to engage in physical activities for 30 days in an exciting atmosphere full of activities. We are pleased that DEWA was the main and exclusive event partner in our role as a socially-responsible government organisation, and as part of our efforts to achieve the directives of the wise leadership to make sport a part of the culture of the UAE society. In this regard, I commend our staff who effectively participated in all activities and were role models for active participation in national and sports initiatives.
'We hope that this challenge will motivate all members of society to make physical activities an integral part of their daily lives. DEWA provides a positive and motivating work environment that contributes to achieving a healthy balance between employees' professional and social lives. We encourage our staff and society as a whole to make physical activities an essential part of their daily lives. Exercise promotes a healthy and vibrant lifestyle and boosts positive energy."
Overall attendance at the weekend carnivals, including the opening and closing carnivals, was 101,460. Significantly, 48% of these attendees were not registered participants, demonstrating the awareness generated and indicating the far-reaching impact Dubai Fitness Challenge had. With so many people engaging with the challenge unofficially, it is believed that the number of people impacted by the challenge extended well beyond the 786,000 recorded participants, to over one million people. Having likely tried new sports at the events, the curiosity that inspired them to come and visit will hopefully spur them on to make a change in their lives and embrace new activities. A survey of attendees at the carnivals showed that 19% came from another emirate to enjoy and be inspired by the events. This demonstrates the impact the challenge had beyond Dubai, emphasising its significance on a national level. 88% of attendees at events were either happy or very happy with the events, indicating high satisfaction levels and validating the efforts of organisers, staff and volunteers.
High profile voices and influencers based in the city who actively advocated for Dubai Fitness Challenge, sharing their personal moments, experiences and stories, included: Essa Al Ansari, an Emirati businessman who used the opportunity to share his story of losing 70kg after a health scare; Nic St-Maurice, a celebrity personal trainer from Australia; and Sawsan Saad, an Egyptian TV and radio presenter. The challenge also made an impact globally through social media: on Facebook, 30% of all engagement on the Dubai Fitness Challenge page came from beyond the UAE, while on Instagram 38% of the official channel's followers were international.
DFC was backed and endorsed by a host of high-profile athletes, sports personalities and local community influencers whose presence during the Challenge helped to inspire and motivate participants as they worked towards their 30x30 goals. Ex-Manchester United and England football star Rio Ferdinand kicked things off during the opening weekend carnival at Safa Park, while reigning and undefeated World Heavyweight Champion Anthony Joshua joined the celebrations on DFC's final day at Dubai Festival City. Other celebrities included UK TV show 'The Biggest Loser' star Rob 'The Killer' Edmunds, pioneering BASE jumper Cedric Dumont, Emirati CrossFit and Red Bull athlete Shaikha Al Qassimi, and award-winning fitness instructor, entrepreneur and online personality Cassey Ho. In addition, popular UAE radio host Kris Fade made regular appearances, hosting special classes, competitions and give-aways.
Featuring a huge range of sports from beach cricket, cycling and football, to paddle boarding, team sports, walking, yoga and everything in between, the carnivals during Dubai Fitness Challenge were completely free. Each event showcased a variety of stage performances, entertaining high-octane routines, celebrity fitness professionals that shared tips and interacted with the crowds, and even had picnic zones with healthy food options to make it a weekend out with family and friends for all.
DFC mobile fitness units brought fitness to every resident, popping up in 75 different spots across the city including malls such as The Dubai Mall, Mercato and Ibn Battuta, lifestyle destinations like City Walk and The Beach at Jumeirah Beach Residence, as well as residential neighbourhoods including Jumeirah Lake Towers, Jumeirah Village Triangle and Al Barsha.
There were several opportunities for children to get active in a variety of ways including the X-Dubai X3 Junior Triathlon which saw little ones as young as four run, cycle and swim at Kite Beach. Another exciting event that was enthusiastically embraced by families was Dubai's first ever Superhero Walkathon which saw Dubai Marina transformed into a scene straight out of comic book wonderland.
Kids' activities were also integral to the weekend carnivals with a dedicated Children's Fun and Fitness Zone in every location featuring activities like bubble soccer, a climbing wall, trampolines, an inflatable assault course, Horse Hoppers in addition to football skills, drills, training and games on small pitches. Budding footballers learnt how to tackle a ball, as well as try their luck at penalty shootout competitions, a dribbling slalom, freekicks and even the best goal celebrations. Inspiring kids to get more active was the Les Mills Born to Move classes, designed to set young people up with a lifelong love of physical activity.
DFC garnered support from stakeholders across multiple sectors – from government bodies such as Dubai Sports Council and Dubai Electricity and Water Authority (DEWA), and public service entities like Dubai Police, to educational institutions, healthcare and utility providers, and private-sector businesses, large and small. All parties pledged their commitment and played an active role by helping organise, host or finance the numerous events taking place throughout the initiative, and actively promoting the various goings-on to their customers as part of the outreach programmes. Additionally, all entities and their staff took on the Challenge by engaging in friendly contests in a drive to push each other to maximise their contributions to the overall movement tracked across Dubai.