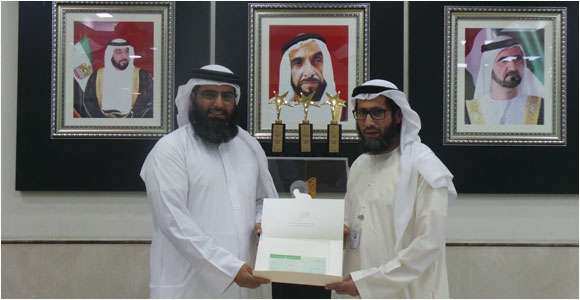 Donation Helps Patients with Bad Debts Meet Cost of Medical Treatment
Dubai-UAE: 25 December, 2017 – by the end of the UAE's Year of Giving, proclaimed by the UAE President His Highness Sheikh Khalifa bin Zayed Al Nahyan, the Endowment Development Department at Awqaf and Minors Affairs Foundation (AMAF) presented a cheque for AED500,000 to Dubai Health Authority. The donation was part of the Shifaa initiative that aims to support health facilities in providing treatment to patients with bad debts.
Disbursed from AMAF's health endowment that allocated AED 1,350,000 in 2017 in line with donors' conditions towards supporting people unable to afford quality healthcare, the funds benefited patients with their treatment.
Speaking on the donation, His Excellency Tayeb Al Rais, Secretary General to the Awqaf and Minors Affairs Foundation (AMAF) said: "In our quest to help those who need it most, we aim to continually identify prospective and deserving individuals who can benefit from our endowment mandate. We view access to healthcare as the natural right of every individual, and proritize our health mandate, as it helps meet people's urgent medical needs."
He added: "Our wise leadership's commitment to providing care and support to all social segments truly inspires institutions such as ours to lend a helping hand to the less privileged. At AMAF, we believe healthcare and education are important sectors that need constant support. We highly appreciate the positive response of our donors to AMAF's varied humanitarian initiatives, and hope to develop the culture of endowment so that we can continue fulfilling our responsibilities towards our people and our country."