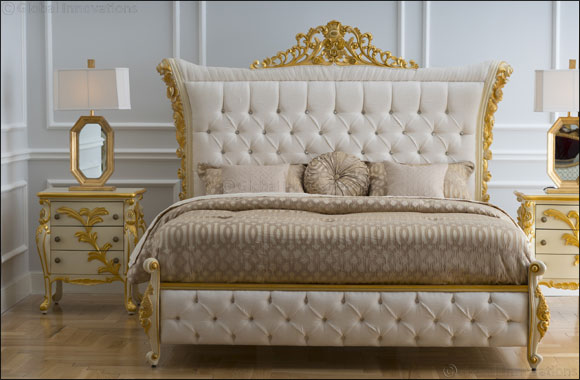 Dubai, UAE; December 19, 2017: Elizabeth XVI bed and nightstand in cream and yellow gold colours from 2XL is majestic in appearance and adds a touch of royalty to the bedroom. The curved edges feature leaves and flower motifs in golden colour. The headboard of the bed is carved with ornate details and upholstered with button tufted luxurious fabric for smooth comfort.
According to Amit Yadav, Marketing Manager at 2XL, "Sophisticated and inviting, this collection will be a welcome addition to any master bedroom. Customers will love the glamour and elegance this imperial bed set will bring to the bedroom. It offers a unique style for master bedroom ensemble. The spacious night stand in matching colours will complete the royal look of the master bedroom."
The uniquely styled Elizabeth XVI bed is priced at AED 11,868 with nightstand at AED 2,222.