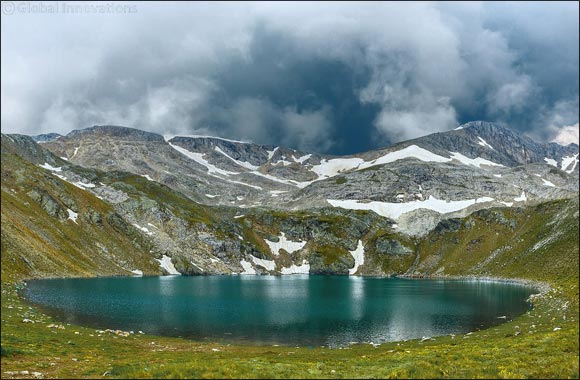 Dubai, United Arab Emirates – 13 December 2017: Turkish Airlines announces special fares to Turkey this winter, offering passengers an opportunity to experience the beauty of Turkey on their holidays. Passengers from the UAE can now book a ticket directly to Atatürk for a price starting from AED 2,300 and to Sabiha Gökçen Airport from AED 2,200. Passengers can also travel to any other destinations within Turkey for an additional fee ranging from AED 100 to 150, depending on the location.
The offer is valid for passengers booking a flight from now until 22nd of December as long as they are intending to travel during the period of 15th December, 2017 to 31st May,2018.
Winter is one of the best seasons to travel to Turkey, if you are looking to experience centuries of history, wonderfully rich cuisine, authentic local life, and unparalleled natural beauty in every corner. Turkey is also a ski paradise for anyone who is interested in winter sports, and travelers can take their ski equipment with them for free on Turkish Airlines.
Visit some of the most important ski centers: Uludag, Palandoken, Erciyes, and Kartal Kaya. Explore the hot water spas in Pamukkale, Cave Oylat, Ayder, and Yalova. Enjoy the quiet serenity of Sapanca, Abant, and Tarakli. Be blown away by the striking beauty of Uzungol, Yedigoller and Cappadocia, or put on a pair of comfy shoes and discover the magic of Istanbul's winter scene on foot.
Turkish Airlines, currently one of the fastest growing airlines in the world, has been providing excellent services to its passengers through its business class services, it's Flagship CIP Lounge which can be accessed by Business Class travellers at Atatürk Airport, and it's strong reputation for amazing Turkish hospitality and convenience on all levels.