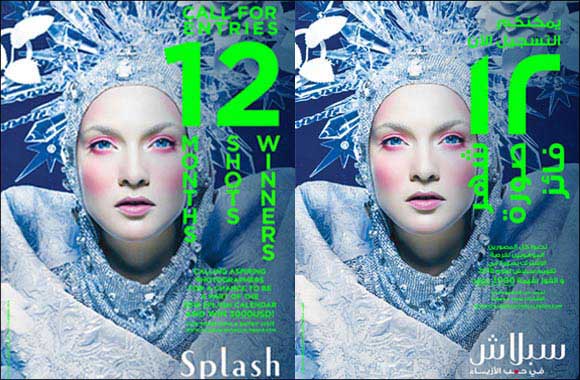 Dubai, UAE, December 12, 2017: We are opening entries for all talented photographers from across the region to participate in Splash competition for choosing 12 images for Splash 2018 calendar.

Splash will select 12 winners , 12 images , each winner will get 3000$ and his selected image will be in Splash 2018 calendar

Splash invites you to add your name to fashion's illustrious hall of fame.
Shoot and submit your best Fashion Portrait on the concept 'In Love With Fashion' for a once in a lifetime chance to feature as the winning photo in the Splash Calendar 2018.
Fame, fortune and fashion await you. Go on. Make your year.