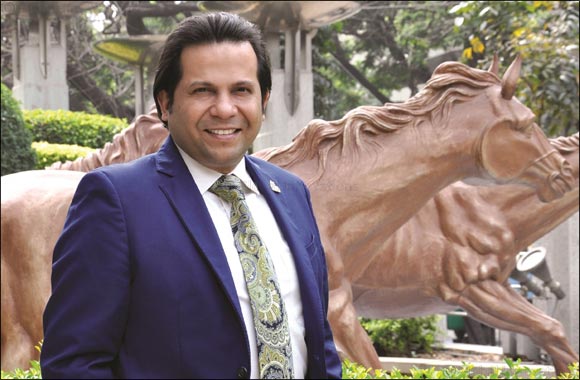 Market has clocked a sales growth of 28 per cent post-demonetization as per latest study
Prestige Group 'Buy now, pay later' offer to attract NRI consumers
6th December, 2017, Dubai - UAE: The realty market in India seems to have shaken off the impact of demonetization by registering sales growth and now showing signs of revival. Optimistic on the growth of the affordable and premium segment properties, while seeing consolidation in the luxury segment, market stability has returned while buyer sentiment is upbeat because of the trust wave generated by the implementation of RERA.
To cater to the renewed interest and buyer's demand, Prestige Group, one of India's largest and most sought after property developers is presenting a special offer of "Own now, pay later" for NRI buyers at the upcoming CREDAI's Indian Property Show taking place at the Dubai World Trade Centre between 07 and 09 December 2017.
The company will be presenting a variety of developments across the cities of Bengaluru, Hyderabad, Chennai, Kochi and Mangalore. These consist of apartments in the budget to luxury range, as well as exclusive villas.
"Buyers should not wait any longer as our 10% now and balance on possession offer is very lucrative. All our projects are RERA approved and this certainly gives an added reason for consumers to secure their purchase", said Mr. Shub Ganguly - Sr. VP, Sales, Prestige Group.
Sales across the top eight markets grew 4 per cent in the first quarter of FY2017-18 on a year-on-year basis, while sequential growth stood at 6 per cent, according to a report by real estate research firm, Liases Foras. The study said that the realty market has clocked a sales growth of 28 per cent post-demonetisation.
Additionally, the report said that the affordable segment contributed 17 per cent to the overall sales, up from 16 per cent in the previous quarter.