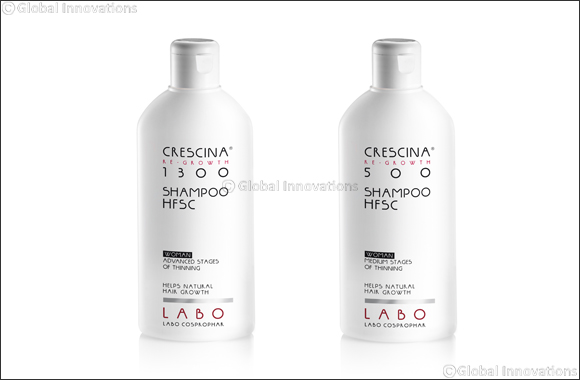 Encourage the natural regrowth of your hair.
Thinning hair is a major concern amongst women and is caused by several factors such as hormonal imbalances, the hair loss gene, aging and even something as simple as using the wrong hair care products. Realising the cause of your hair loss can be a long and stressful process leading to even more hair fall and the start of a vicious cycle, but with Crescina's Re-Growth HFSC shampoo, you can be confident in a speedy recovery to get back your luscious locks.
Crescina's Re-Growth HFSC shampoo contains active ingredients Cysteine, Lysine and Glycoprotein, which encourage natural regrowth and Hydrolyzed Keratin Protein, enabling you to replace the missing and damaged keratin in your hair.
Crescina Re-Growth HSFC shampoo comes in two formulas depending on the degree of thinning:
Re-Growth HSFC shampoo (500) for light or early stages of thinning.
Or
Re-Growth HSFC shampoo (1300) for serious and advanced stages of thinning.
Crescina is available at leading pharmacies across the UAE, including Bin Sina from AED 199.