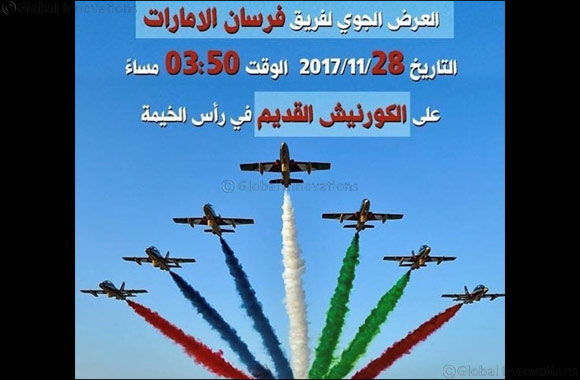 On the Occasion of UAE National Day
Ras Al Khaimah, UAE – 27 November 2017: Ras Al Khaimah Old Corniche will be the setting for a special performance by the Al Fursan aerial display team on the 28th of November 2017 at 3:50PM. The display performances will include an array of breath-taking aerial manoeuvres that include 'corsair loop', 'swan right barrel roll', 'flag cross' as well as the signature 'UAE DNA'.
The "Al Fursan" (The Knights) are the United Arab Emirates Air Force aerobatic display team. The team flies Aermacchi MB-339A jet trainer aircraft.