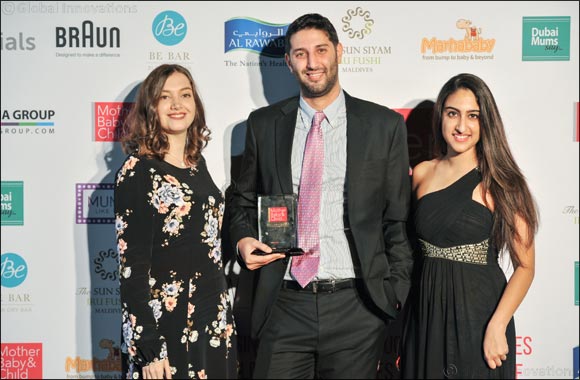 The 2017 best parenting brands in the country decided through more than 114,000 votes from the general public
Dubai, UAE, 26 November, 2017: Johnson's Baby Wipes were awarded "Baby Wipe Brand of the Year" at the annual Mother, Baby & Child Awards Ceremony. The 2017 edition of the Awards celebrated the 46 best UAE parenting brands in the UAE, as chosen by the general public.
This year, the awards gathered more than 114,000 votes over a period of six months, starting from June until November. A total of 440 nominees divided over 46 voting categories were put to a public vote to decide the top three winners in each category. With thousands of votes, Johnson's Baby Wipes proved to be moms' favorite product in the Wipes category and won the "Baby Wipe Brand of the Year" award.
Commenting on the award, Michael Sayar, Brand Manager AMET, Johnson's Baby & Desitin, UAE, said: "For us this award is extremely important because it's decided by the moms in our region. It is great to see that parents in the UAE trust us with the care of their babies' skin. Our wipes are designed to provide the best care for babies and to bring peace of mind to moms."
"We are very proud to receive this award which reaffirms the superiority of our products. I want to thank the parents in the UAE for trusting us and for using our wipes every day," he added.
The Mother, Baby & Child Awards are held annually to acknowledge the enormous contribution that brands, educational establishments, healthcare providers and other entities make towards shaping the future of families in the UAE, through their role in helping mothers and nurturing children. The Awards' categories cover a wide range of baby products and services and are aimed at helping parents make the best choices for their children.