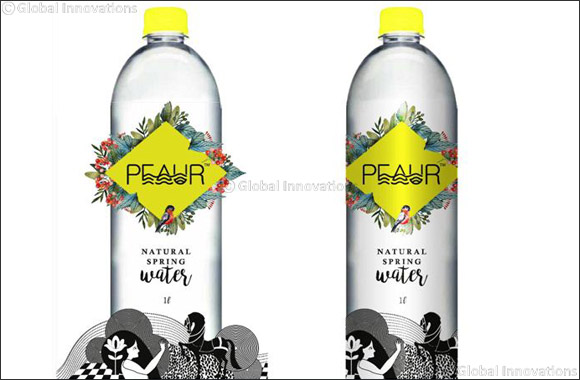 Dubai (UAE):Hielo Beverages,the maker of premium and luxury beverages marks its entry into Dubai(UAE) market which under the flagship brand name PEAUR.The initial roll out will see company promoting their PEAUR Natural Mineral Water sourced at Himalyan Ranges in Northern India,Natural Sparkling Mineral Water and PEAUR Natural nectar Based Fruit Juices. Initially the company has tied up with exclusive retail outlets, but in times to come the products will be available more widely.
The products have undergone months of trials and stringent quality controls after an extensive R&D conduct by the experts. The company has commissioned their ultra modern manufacturing facilities at Pristine locations in northern India at an investment of 18.5 Cr ₹'.
Available in three different sizes 250 ml, 500ml and 1 liter, the PEUAR natural Mineral water is a natural water from the Himalayan foothills that delivers natural minerals easily soaked up by the human body.The sparkling natural mineral water has gone similar quality checks and will be available in glass bottle of 500 ml size.As regards PEAUR natural nectar mineral juices they are pulp based retaining the natural qualities of the fruit.These will be available in premium 240 ml cans in flavours such as Alphonso Mango, Orange, Peach and Pineapple.
About the foray into Dubai, UAE ,Mr Piyush Mathur, the CMD of Hielo Beverages says "There is an increasing shift in favour of healthier drinks vis a vis fizz drinks and more so in advanced economies.Secondlyin UAE 65% of the population is in the scale of 15-50 years of age thus making UAE's beverage market grow in demand by 8.4% per year since 2016.Finally,it is an economy where people are quality conscious and are willing to honor the premium product and address an addition in their lifestyle for betterment. "
As regards opportunities for the new business alliances and association,Mr Piyush Mathur says "In business one is always open to adopt new business models".
Future plans involve expanding into other cities Sharjah,Abudhabi and other Gulf cities.The company is keen to enter the UK and other promising European countries emerging as a great opportunity where the demand for premium beverages is increasingly going up.
About Hielo Beverages India
Incorporated in the year 2008, Hielo Beverages India Pvt. Ltd. is a reputed firm engaged in manufacturing the finest assortment of high-grade, Export Quality Natural Mineral Water, Natural Sparkling Water and Natural Nectar based Fruit Juice.