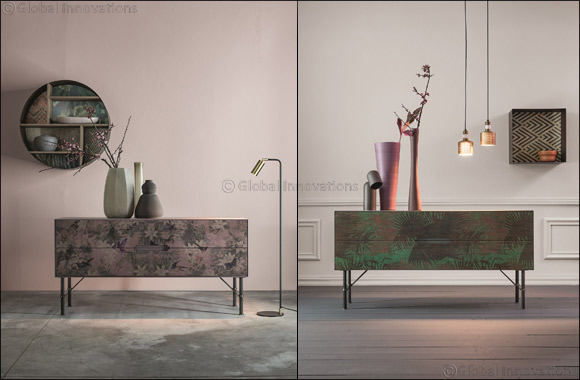 Dubai, UAE, November 11, 2017: Chattels & More, a brand that curates unique furniture and accessories from designers across Europe and is part of the Easa Saleh Al Gurg Group, will be unveiling its latest collection and signature pieces during the fifth edition of Downtown Design. The event is the only platform in the Middle East for the region's trade and design professionals to discover original, high quality objects from all over the world. It takes place from 14 – 17 November at Dubai Design District.
Chattels & More will be presenting a selection of handpicked, limited edition pieces from leading European brands with latest additions from Devina Nais – the Icon Collection. The Icon Collection, builds upon three factors - construction expertise, material quality and stylistic consistency, showcasing outstanding aesthetics and comfort. Dedicated to designing and producing original pieces of desire, the Icon Collection adds an artistic perspective without compromising on quality and functionality.
Chattels & More will also be demonstrating the Greek brand Papadatos' exquisite collection of sofas, swivel armchairs and marble-infused dining and coffee tables. The Oliver B. collection of home décor pieces renowned for its cutting-edge design, choice of material and exquisite craftsmanship can also be viewed at the event.
Adrian Shaw, General Manager of Chattels & More stated, "As a key event in Dubai's vibrant design calendar, Downtown Design is an excellent platform for us to take our customers on a journey of discovery through a wide collection of home ideas showcased by a contemporary range of furniture and accessories. We look forward to delighting them with our eclectic collection made up of signature brands like Devina Nais, Pappadatos and Oliver B among others."
The Chattels & More store is located in Oud Metha area on Umm Hurair road. Its best-selling pieces are also available at IDdesign stores in the Mall of the Emirates and City Centre Mirdif in Dubai.