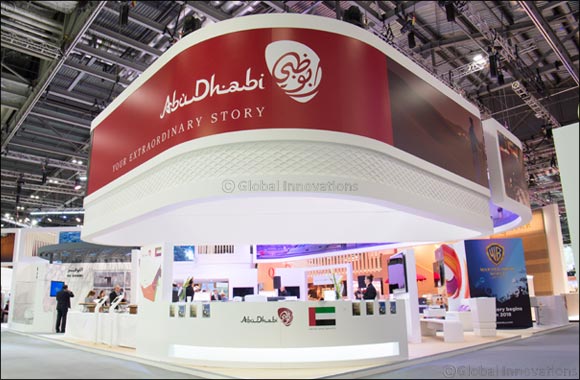 Louvre Abu Dhabi-themed stand prevails over stiff competition from leading cities around the world
Abu Dhabi, 08 November 2017: The Department of Culture and Tourism – Abu Dhabi announced today that it has received the coveted accolade "Best Stand Design" at the "Best Stand Awards" at the World Travel Market (WTM) taking place in London, UK from 6-8 November. The Emirate's stand beat more than 5,000 exhibitors from 188 countries across destinations, technology and private sector companies.
Commenting on this win, Sultan Al Al Dhaheri, Acting Executive Director, Tourism Sector, Department of Culture and Tourism, said: "We are very pleased to receive this recognition amidst tough international competition. This win is a testament to the solid performance of the Abu Dhabi stand as it continues to attract a large pool of visitors spanning investors, key stakeholders in the travel and tourism industry. In fact, the Emirate's stand, which is themed around the Louvre Abu Dhabi this year to mark its official opening on 11 November.
Additionally, the pavilion witnessed a series of entertainment and performances to help event visitors and consumers get a first-hand experience of Abu Dhabi's many cultural attractions including live cooking shows to promote Emirati cuisine, as well as a special corner dedicated to artisans showcasing their handicrafts skills transferred and preserved across generations. Visitors were also entertained with Al Ayala dances accompanied by traditional music. All of the above provided visitors an immersive experience into the innovation and creativity of Emirati culture, thus cementing the win.