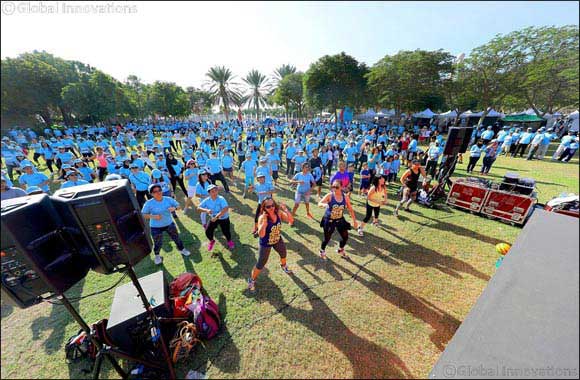 Dubai, UAE, November 1, 2017: Landmark Group, the region's leading retail and hospitality leisure conglomerate, will host the ninth edition of the Beat Diabetes Walk at the Dubai Creek Park on Friday, November 24, 2017.
The walkathon is an initiative to encourage people to monitor blood glucose levels through regular screening and inspire them to eat healthy and stay active through information driven activities.
Registrations for the ninth annual Beat Diabetes Walk in the UAE can be completed online at www.beatdiabetes.me from October 26 to November 18, 2017.
All registered participants will receive a walkathon kit comprising a Beat Diabetes T-shirt, cap and a surprise gift via courier through Aramex, the official logistics partner for the walk. Following an approximately three kilometres walk, participants will be given a complimentary healthy breakfast.
The event will also host an array of entertainment activities, including Zumba and Yoga sessions plus a dedicated sports zone for the little ones featuring football, basketball and inflatable slides.
Live entertainment and music will add to the carnival atmosphere at the walk.
Date & Time: Friday, November 24, 2017 at 8:00am
Venue: Dubai Creek Park
Online registration fees: AED20 per person older than 14 years, AED10 per child between 8 – 14 years, Free of charge for children under 8 years