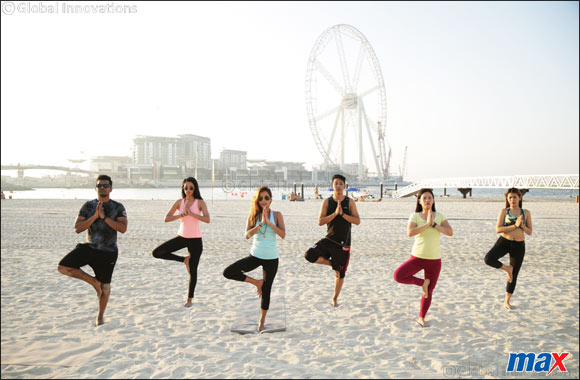 Dubai, UAE, October 31, 2017: As a new wave of exercise enthusiasm is spreading over Dubai, Max Fashion comes with the right outfit to revamp any fitness goals. The new 2017 Autumn Winter Activewear Collection from Max, the largest value fashion brand in the region, provides the perfect sportswear to set everyone into motion for the biggest fitness challenge of the year.
The collection features stylish and practical pieces, from jackets with hoodies, track pants, printed leggings to printed T-shirts and vests with motivational slogans and pretty much everything in between. Whether it's yoga, running or fitness, the new Activewear Collection from Max Fashion will keep everyone going for Dubai Fitness Challenge.
To show their support for the initiative, Max Fashion employees kicked off Dubai Fitness Challenge with a yoga session on the beach in JBR.
Men Printed Jacket with Long Sleeves - AED 80
Men Printed Full Length Track Pants - AED 49
Printed Shorts - AED 29 (ON SALE )
Women Sleeveless T-Shirt with Open Back - AED 20
Women Camouflage Print Leggings - AED 39
Full Length Track Pants - AED 49