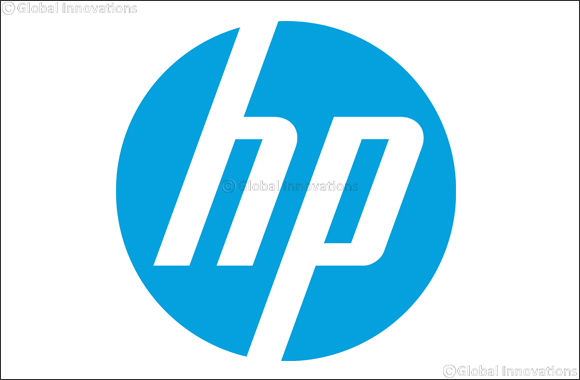 Dubai, United Arab Emirates, October 31, 2017: HP Inc., the global leader in printing, announced it has been positioned as a leader in the IDC MarketScape: Worldwide Security Solutions and Services Hardcopy 2017 Vendor Assessment (doc # US41988517, October 2017).
"Being positioned as a Leader in the first IDC MarketScape report on security solutions and services hardcopy is a testament to how HP is redefining endpoint security, creating the most trusted printing products, solutions and services for businesses," said Tuan Tran, General Manager & Global Head, Office Printing Solutions, HP Inc. "From elevating awareness of the security risks facing organizations to best-in-class print fleet threat monitoring and risk remediation, security is at the heart of everything we do for our customers and partners around the world."
Highlights from the report include references to HP's competitive strengths in print security, such as:
"HP's approach to security takes the entire print and document infrastructure into account, beginning with locking down the device and extending into all aspects of device usage and content protection."
"HP has established a formidable managed print services practice that includes security as a backbone and is foundationally built on investments it has made in its 'as-a-service' global infrastructure."
"This recognition illustrates how we are continuing to hit new benchmarks for print and document security, and how HP Secure Managed Print Services provides organizations with the industry's most comprehensive1 print security protections," said Ed Wingate, Vice President and General Manager, JetAdvantage Solutions at HP Inc. "HP is laser focused on ensuring the best outcomes for our clients, helping them to stay on top of growing endpoint security challenges."
"IDC recognizes the importance of security and compliance requirements for different industries, and this study sets a benchmark for what clients should consider when evaluating their near term and longer term options," said Robert Palmer, Research Director with IDC's Imaging, Printing and Document Solutions team. "It is important for organizations to have a print security strategy tied to their overall cybersecurity roadmap, and to execute, track and manage progress to plan. The IDC MarketScape provides guidance on key criteria and considerations."
World's Most Secure Printers
HP helps organizations stay a step ahead of an increasingly challenging threat landscape, delivering trusted, resilient security that starts with endpoint devices. As an industry leader, the company engineers the world's most secure printers2, that are secure by design, with powerful layers of protection for the device, data and documents to help organizations defend their network and company data.
In addition, HP's extensive heritage and innovation across both the personal system and printer ecosystem enables the company to provide deeper levels of integration and competitive differentiation.
Leading the Industry with HP Labs
HP is driving the industry forward through HP Labs security and cyber research teams to help printers stay one step ahead of malware attacks with advanced self-healing capabilities. The company's dedicated R&D security lab creates many "industry firsts" throughout the personal systems and print ecosystem such as HP Connection Inspector and HP Sure Start.
Most Comprehensive Managed Print Services for Security
HP Secure Managed Print Services (MPS) provides the most comprehensive device, data and document security to protect organizations' business, revenue and reputation. As the only company to offer regionally deployed MPS with global consistency, HP addresses the unique needs of worldwide MPS clients across key industries such as financial services and insurance, healthcare, manufacturing and distribution, communications, media and entertainment, public sector and legal to assess, design and monitor security risks.