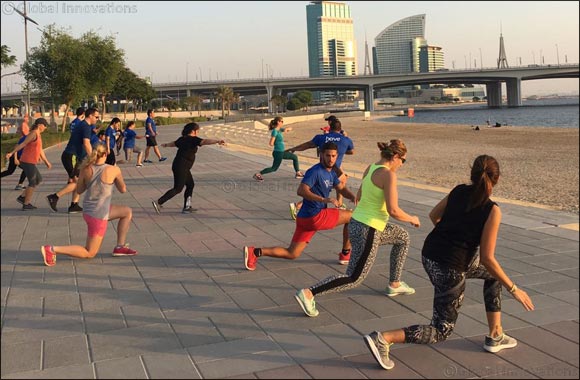 Dubai, UAE, October 31, 2017: Launched by His Highness Sheikh Hamdan bin Mohammed bin Rashid Al Maktoum, Crown Prince of Dubai and Chairman of The Executive Council of Dubai Government, The Dubai Fitness Challenge will be making its mark at Dubai Festival City's Al Areesh Club.
Featuring expert fitness instructors, the family-friendly sports and social destination, Al Areesh Club is inviting participants to take part in, Zumba classes as well as Sunset Yoga and Boot Camps at Marsa Plaza Promenade – offering impeccable views of Dubai Creek.
The full schedule of activities at Dubai Festival City are listed below.
Dubai Fitness Challenge – Schedule of activity at Dubai Festival City
DATE
TIME
EVENT
LOCATION
Friday 3 November
17:00-18:00
Zumba
Al Areesh Club - Tennis Courts
Friday 10 November
17:00-17:45
Sunset Yoga
Marsa Plaza Promenade
As thousands take part in The Dubai Fitness Challenge this month, Dubai Festival City is also gearing up to host the grand ceremony of the event on November 17th and 18th from 1pm-9pm so be sure to get there early to reserve a spot!