A Memorandum of Understanding was signed on October 23rd, 2017, between the Smart Dubai Office (SDO) and the Dubai Electronic Security Center (DESC), promoting cooperation in implementing the Dubai Digital Wealth Initiative by focusing on Dubai Digital Certificates. His Highness Sheikh Mohammed bin Rashid Al Maktoum, the Vice President and Prime Minister of UAE and Ruler of Dubai, attended the signing, as did His Highness Sheikh Hamdan bin Mohammed bin Rashid Al Maktoum, Crown Prince of Dubai and Chairman of the Emirate's Executive Council, and His Highness Sheikh Maktoum bin Mohammed bin Rashid Al Maktoum, Deputy Ruler of Dubai.
Smart Dubai: Making Dubai the Happiest City on Earth
The MoU is regarded as instrumental in realizing the Digital Wealth Initiative and its sister project, the Internet of Things Strategy that were launched earlier in October. It seeks to regulate access to DESC cybersecurity services that are crucial to the SDO, in particular with regard to digital certificates that are necessary for the implementation of smart-city projects. Smart Dubai 2021 is a strategy revolving around six thematic objectives, which aims to make Dubai "the happiest city on Earth" – and has already, in less than three years, recorded a 3% rise of happiness levels in the emirate.
Smart Dubai is closely connected to Dubai Digital Wealth, a nation-wide policy that contains a total of 121 smart initiatives, 200 databases and over 1,100 smart services, including digital infrastructure for data storage and processing, renewable energy, smart living and Blockchain applications. It is estimated that it will yield revenue of roughly 33.8 billion AED in the span of three years, while uses of shared data are projected to return 10.4 billion AED to Dubai's GDP by 2021. In addition, the IoT strategy is expected to increase its value to 17.9 billion AED and blockchain technology in state infrastructure is estimated to add 5.5 billion AED to the emirate's GDP, both by 2020. According to the Smart Dubai 2021, the emirate aims to have achieved 100% paperless government transactions in four years from now.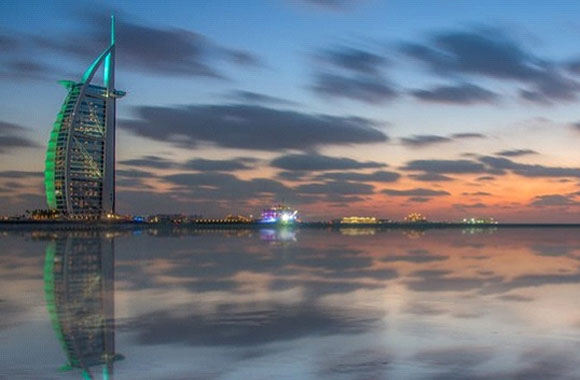 Source: Pexels
Cybercrime on the Rise in Dubai
At the signing ceremony, the Director-General of DESC emphasized the role of cybersecurity in the emirate's future, stating that the objective is also to make Dubai the safest city in terms of digital security. As ransomware incidents and hacker attacks seem to be on the rise globally, more and more institutions, private companies and governments realize the importance of comprehensive cyber strategies and tools like digital certificates, cryptography, and web application firewalls. A web application firewall (WAF) is a cybersecurity solution that protects from application layer attacks, including OWASP Top 10 Threats like SQL Injection and XSS attacks, by filtering out malicious requests.
Tools like this seem increasingly important for UAE, where cybercrime is on the rise: in particular, according to the 2017 DESC Dubai Cyber Security Strategy paper, in 2016 alone the cost of damages from cybercrime rose to 5.14 billion AED, while the Dubai Police report that roughly one in five UAE residents fell prey to cybercriminals in 2015. Cybersecurity incidents saw an increase of 23% in that same year, while the DESC expects that these figures will rise even faster until 2020.
In this context, initiatives like the MoU between SDO and DESC stand out as immensely crucial in safeguarding that the transition to a smarter, more efficient Dubai governance will be accompanied by proper cybersecurity mechanisms and protection.