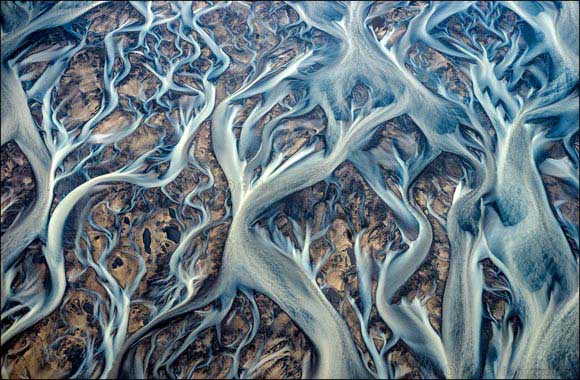 Seventeen winners picked from more than 10,000 entries received from 98 countries
Sharjah, October 29, 2017: Xposure, Sharjah's first international photography festival, has announced the winners of a global photography competition that was held as a prelude to the event's second edition, which is being organised by Sharjah Government Media Bureau and takes place on November 22 – 25, 2017, at the Expo Centre Sharjah.
A total of 17 winners were chosen across the contest's eight categories, which over its 90-day period attracted more than 10,000 entries from 98 countries. Prize money on offer for the competition was USD 18,750, with the overall winner awarded USD 3,000, the first winner in each adult category taking home USD 1,500 and the runners-up receiving USD 750 each.
First and second-place winners for the "Under 16 Category" will receive the opportunity to win an advanced set of photography tools and gadgets, with their award-winning photographs to be exhibited during Xposure 2017. The overall winner and individual category winners will also receive digital imaging equipment, as well as flights and accommodation to the awards ceremony.
The Grand Winner of the Xposure 2017 photography competition is Carlo Marrazza from Italy, whose image entitled "Iceland Abstract" and taken at the 'Highlands at Landmannalaugar' was shot from a helicopter. Along with those of the individual category winners and runners-up, his winning photo will be included at the Xposure 2017 exhibition and in the next edition of the Xposure Year Book.
Winner of the 'Action & Sport' category is Bernard Recirdo from the Philippines with his photo of Dragon boat racing, while runner-up is Muhammad Alamsyah Rauf from Indonesia with his studio image of a jumper captured using strobes to freeze the image.
Winner in the 'Under 16' category is Aaditya Ramesh from Abu Dhabi, who impressed with her shot of her grandmother and sister taken during a visit to Al Raha Mall, while second place goes to Indigo Larmour, also from Abu Dhabi, whose photograph featured monks at Labrang Monastery in Gansu, China.
In the 'Landscape' category, Aws Zuhair from Malaysia scoops first place with his shot of Mount Bromo, an active volcano located in east Java, Indonesia, while Krzysztof Browko from Poland takes the runner-up place with a captivating autumn image of Rakotzbrücke, also known as 'Devil's Bridge,' in Kromlau, Germany.
Winner in the 'Photojournalism' category is Leyla Emektar from Turkey, who captured an engaging image of a peasant woman working in a strawberry greenhouse, with Rony Barua from Bangladesh taking the second spot with his shot of a photo of train passengers riding on the roof of a carriage.
In the 'Portrait' category, Fatma Fahmy from Egypt takes first place with a picture that captured the hope expressed in the smiles of Palestinians, while Ly Hoang Long from Vietnam is awarded second place for her heart-warming photo of the oldest couple in Tra Que village in Vietnam, who still work in their vegetable garden every day.
Winner in the 'Still Life' category is Antonio Coelho from Portugal, whose image managed to capture the four elements of fire, earth, air and water, while second place goes to Sergey Dibtsev from Russia, whose photo encapsulated the different experiences of love.
In the 'Best of the Emirates' category, Sajin Sasidharan from Dubai comes first with his panoramic view of the famous Dubai Marina skyline, while Waheed Akhtar from Sharjah comes second with his long exposure shot taken at Sheikh Zayed Road during morning rush hour, evoking the notion of Dubai as a bustling and vibrant metropolis.
Finally, in the 'Wildlife' category, Waheed AlFazari from Oman takes the top spot for his photo of the crossing of Wildebeest at Mara River between Tanzania and Kenya during the great migration, with Dikky Oesin from Indonesia in second place with his photo of a frog appearing from a hole in a leaf as it looks for sunlight.
Carlo Marrazza's overall winning shot was taken with a Leica SL with a 60mm at f/3.8 and 1/1250 sec. Other winners and runners-up used a variety of digital cameras with different aperture settings and shutter speeds. The results were judged by 10 competition jury members; Alan Ranger, Bob Martin, Muhammed Muheisen, Vineet Vohra, Abdel Gabs, Rick Friedman, Beno Saradzic, Colin Hawkins, Timothy Allen and Bjoern Lauen.
"The overwhelming response and increase in the number of entries from around the world – up 70 per cent compared to the first edition of the competition last year – is a testament to its success and growing popularity. It reflects the growing demand in the region for a leading international photography competition that can attract the world's best artistic talent who can produce top-tier artistic images from around the world," said Tariq Saeed Allay, Director of Sharjah Government Media Bureau.
"I congratulate all the worthy winners and runners-up and would like to say to all those many thousands who took part and were not successful this year that their participation alone is a victory for their hard work and dedication in sharing their talent. Please do keep up with your photography and continue to enroll in Xposure's photography competitions each year," he added.
Xposure 2017 will bring together a galaxy of renowned photographers and international and local experts to share their experiences with photography enthusiasts. The four-day event will include 22 photo exhibitions across different venues in Sharjah and Dubai. The 2017 edition will see a gathering of 31 of the world's most celebrated photographers and industry experts, and the launch of a photo fair giving collectors, buyers and the public the opportunity to buy some of the exhibition works by acclaimed artists.
This year's Xposure is also introducing a new initiative to support regional talent and emerging photographers to have their work displayed on the same platform as the globally acclaimed photographers, by adding 53 display panels.
The festival will also host 25 seminars, lectures and live-stage events that aim to reveal the incredible power and influence of photographs in transcending linguistic barriers and geographical boundaries.