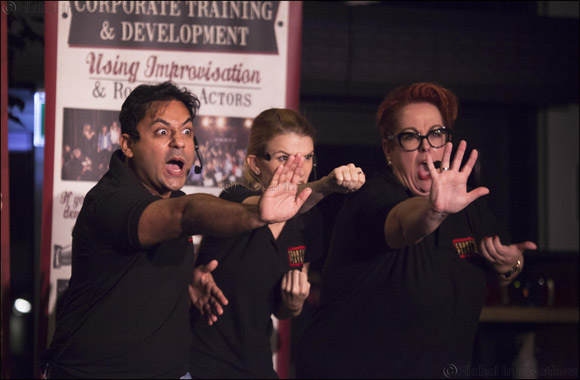 Dubai, UAE, October 24, 2017: Rove Hotels, the smart, fuss-free, affordable hotels for the new generation of modern travellers offers a variety of culinary options and entertainment for rovers and visitors alike to enjoy.
From the family favourite brunch or the all-new happy hour at the newest social and dining hotspot 'The Daily', to experiencing vibrant energy of the city's rich cultural traditions and world-class entertainment at the monthly Impro Nights, to staycations offers away from the hustle and bustle of everyday life, kick start your next adventure with Rove Hotels.
Culinary Offerings
The Bench at The Daily – Friday afternoons
Offer: AED 59 per person
Timings: Friday, 11am - 3:30pm at Rove Healthcare City, Rove City Centre, and Rove Trade Centre

The family favourite brunch at The Daily is moving to all Rove Hotels. The neighbourhood essential hangout offers an open buffet of fresh, delicious breakfast treats, sandwiches, and mouth-watering desserts with assortment of drinks, with a choice of one main course from the kitchen and one hot beverage from the menu.

'Cheeky Mid Weeky' – Tuesday evenings
Offer: AED 99 per person
Timings: Tuesdays, 7pm to midnight across all Rove Hotels

Rove Hotels brings casual 'Cheeky Mid Weeky' across all their hotels offering Rovers to meet and mingle at the The Daily. Escape the week with the perfect post-work downtime every Tuesday from 7pm to midnight and enjoy an unlimited buffet of appetizers, salads, and desserts with one main course and a choice of three beverages.

50/50 – Happy Hour
Offer: 50% off your bill from the 50/50 menu
Timings: 7 days a week, 4pm-7pm across all Rove Hotels
Terms & Conditions: 50% discount only given from the 50/50 menu during happy hour timings

Happy hour just got happier! Rove Hotels launches an all-new happy hour concept – 50/50 across all their hotels. Rovers can enjoy a whopping 50% off your total bill of a wide selection of house drinks and cocktails as well as a range of delicious menu dishes at The Daily. Bring in some casual fun every day of the week at any of the Rove Hotels around the city.

The Daily Dish and A Cookie (Business Lunch)
Offer: AED 45 inclusive of one soft drink. Add coffee or tea to your lunch for AED 5.
Timings: Available daily at all four Rove Hotels from 12pm-3.30pm

Escape from the office madness and join Rove Hotels every Sunday to Thursday at The Daily for a lightning fast lunch meal. Rovers can choose from international lunch options including Indian, International, Arabian cuisines as well as daily soups, salads and sandwiches. And don't forget to savour a delicious cookie after your meal.

Rove Events
Monthly – 'Impro' Nights at Rove City Centre – (Thursday, 16 November)
Offer: No entrance fee.
Timings: Next show is on Thursday, 16 November 2017 at 8pm, at Rove City Centre.

Rove Hotels has launched a new community initiative in partnership with The Courtyard Playhouse, Dubai's first and only dedicated improvisation theatre experts. Start your weekend with some spontaneous fun and laughter with Improv Nights taking place at Rove City Centre. 'This is Impro' brings an evening of scenes, stories and narrative improvisation influenced by audience's suggestions, spontaneously brought to life by the improvisers.

The Improv nights with Courtyard Playhouse will run 10 dedicated shows at one of the four Rove Hotels on a rotation each month on the third Thursday.

Stay offers
Book direct and save
Offer: Available at all Rove Hotels properties. Rovers will receive a 10% discount on rooms starting at AED225 per night when booking online on rovehotels.com

Plan your next city break with Rove Hotels and experience the vibrant energy of the city's rich cultural traditions, futuristic architecture and world-class beaches. Book your Rover Room on rovehotels.com and enjoy up to 10% off your next Dubai adventure, including perks such as free Wi-Fi, late checkout, interconnecting rooms for families and outdoor pool and 24-your gym facilities.

Resident offer
Offer: Offer valid for UAE residents only when booking more than 2 nights
Timings: Valid until 31 December 2017

Planning a staycation? As a UAE resident, save 20% off best available rate at any Rove Hotels property when booking more than 2 nights stay. Experience the best Dubai has to offer as well as special perks such as central locations, free Wi-Fi late check out time and leisure facilities including outdoor pool and 24-hour gym.