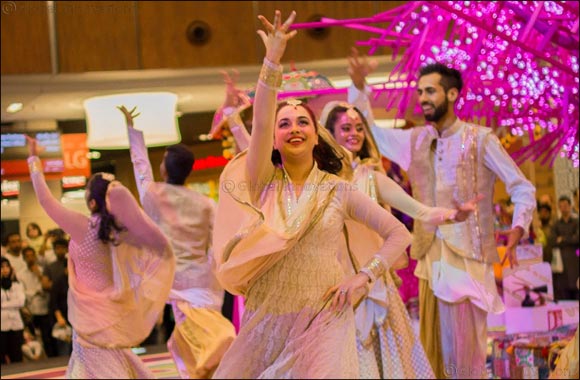 Dubai, UAE, October 15, 2017: Celebrating the Festival of Lights, The Dubai Mall is adding a splash of colour and a tonne of free activities this Diwali, from Friday, October 13, to Thursday October 19; bringing family and friends together to enjoy the occasion through dance, music, art and laughter.
With activities for all ages, visitors can enjoy classical and Bollywood fusion entertainment, or take part in Bollywood dance classes throughout the week, celebrating the vibrancy of Diwali.
A focal point for the celebration, a dazzling tree of lights with be located at Star Atrium, which will also showcase a range of traditional Rangoli sand drawings. Visit the stage between 6pm and 8pm daily to see the colourful art being created live on stage.
Locate the traditional Indian carts to find giveaways including scarfs, bindis, bangles, diyas, umbrellas and more; paint your own diya; or visit the Henna artists in Souk Atrium to see them create stunning designs.
Enjoy saree and turban tying demonstrations, as well as hourly competitions giving visitors the chance to try their newfound skill and win prizes!
Visit The Dubai Mall from Friday, October 13, to Thursday October 19, 2017 and take part of the colourful celebrations this Diwali.