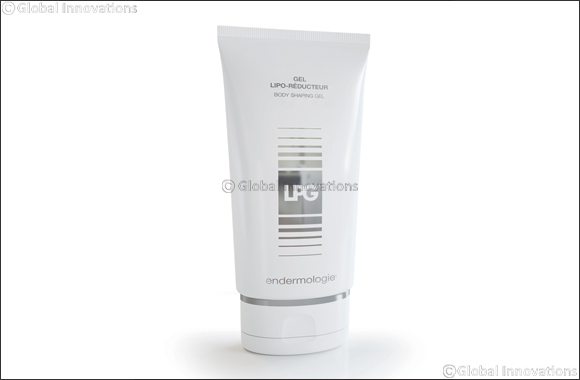 Unlock the biological rhythm fat burning action of LPG's Body Shaping Gel to promote volume loss
Dubai, UAE, 12th October 2017: The way our body works is simply amazing. Imagine, almost every organs in our body has a circadian clock even fat cells. A regular sleeping and easting schedule is imperative to keep your biological clock in sync. One's metabolic functions are affected if you lack sleep or miss out on a meal for the day resulting to weight gain.
LPG Endermologie, skin expert for 30 years, understands the symmetry of the body's processes night and day. With this understanding, they have developed a cutting-edge and personalized cosmetic solution that promotes loss of volume - introducing the LPG Body Shaping Gel.
This specialized skincare product respects the chronobiological fat burning action (day/night). Its LPG exclusive slimming complex efficiently helps eliminate unwanted bulges from the body. The Coralline G, a red algae extract, is an intelligent active ingredient that adapts itself to the biorhythm of our fat cells to directly target them. At night, it inhibits lipogenesis (fat storage) and the formation of new mature adipocytes while also stimulating collagen synthesis. And during the day, it favors lipolysis (fat release).
The LPG Body Shaping Gel is fresh, light scented, non-sticky and can be easily absorb by the skin. It has high concentration of active ingredients without any parabens and phenoxyethanol.
Direction of Use
Apply morning and evening to targeted areas (stomach, thighs, buttocks, etc.) until complete absorption of the product. Particularly recommended for the abdominal area (waist and stomach). Avoid contact with eyes.
Price: AED 280
Available in centers, spa and resorts equipped with LPG systems in the UAE.