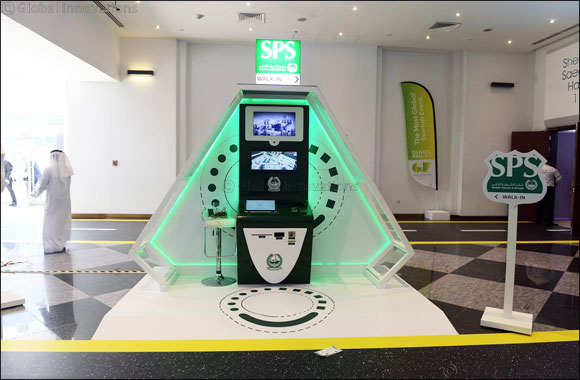 One of a kind, drive-through service to pay traffic fines in Dubai
24/7 centre at City Walk Mall to offer 27 key services and 33 fully automated sub-services
Dubai, October 10th 2017: Dubai Police encourages citizens and residents visiting GITEX Technology Week to discover the world's first Smart Police Service Centre.
Located at the entrance to Sheikh Saeed Hall 1, Smart Police Station staff will walk you through all details of their all new service center at City Walk, the drive-through services located in Last Exit Dubai and "walk-in" service.
The smart centre will operate without human intervention and be open 24/7 to offer 27 key services, including reporting of crimes and traffic incidents and community services. It will also provide 33 fully automated sub-services. The drive-through services will allow residents to avail Dubai Police services, including payment of traffic fines through a drive-through service at Last Exit locations.