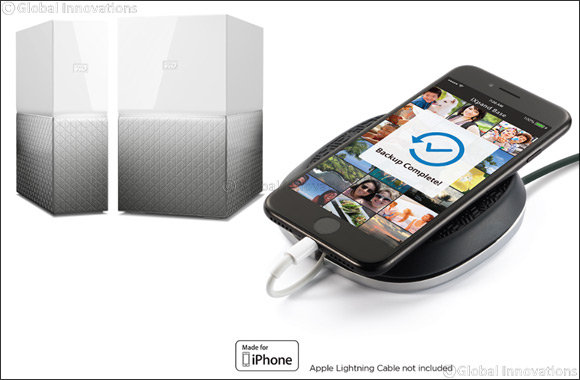 Displays latest SSD Range, WD GOLD HARD DRIVES, WD My Cloud Home® and SanDisk iXpand Base®
8th October, 2017, Dubai, U.A.E.: Western Digital Corporation is showcasing their market leading range of storage technology at the 37th edition of GITEX Technology Week. From 8th through the 12th of October 2017, visitors will have access to WD's market leading range of storage technology across both the content solutions and components space.
At the event, the storage innovations leader will showcase its latest product line including 12TB WD Gold Hard Drive®, My Cloud Home®, SanDisk iXpand Base®, WD My Passport SSD®, SanDisk 400 GB Micro SD, SanDisk Ultra microSD card with A1®, WD Blue SSD®, WD Green SSD®, WD Purple® 10TB Surveillance Hard Disk Drive and more.
Users, mainly millennials are driving the change in the storage industry as they are now taking more pictures and videos on their phones, so they need more space and a safe place to save their memories. Usage is changing as people who used to take photos are taking videos in ultra-high capacity and people who used to listen to music are storing music in high definition now. This demand for additional storage space is met by Western Digital's newest innovative storage technologies and solutions.
"We are proud to present our best-in-class storage innovations at the region's premier ICT exhibition and conference to further strengthen WD's position within the changing storage ecosystem. Our entire product portfolio of Western Digital and SanDisk endeavors to fulfil the rising needs of enterprises and individuals by not only offering them storage solutions but also offering them choices to meet their unique requirements. We are delighted to offer our consumers the "power of choice" when it comes to storage, management and security of their respected information possessions", said Khwaja Saifuddin, Senior Sales Director, Western Digital, India, Middle East and Africa.
"Today's digital savvy consumers are creating more content than ever before and that is driving more demand for storage solutions. At Western Digital, we cater to the evolving data demands of connected consumers through our path-breaking storage solutions. We are looking forward to welcoming tech enthusiasts and business leaders at GITEX Technology Week to experience our latest portfolio and understand how WD can support them in their business plans," added Saifuddin.