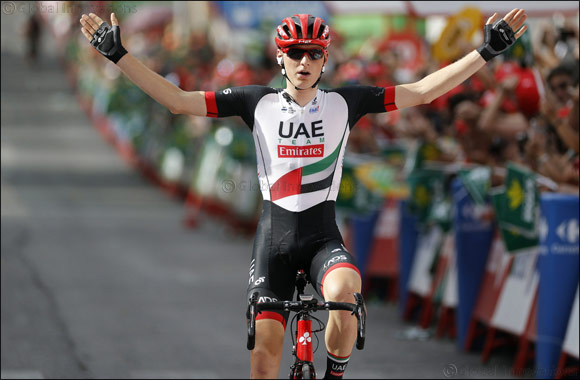 Dubai, UAE, October 8, 2017: UAE Team Emirates travels to Asia this weekend to take on the third edition of the Sun Hung Kai Properties Hong Kong Cyclothon, taking place on Sunday 8 October. For the first time in its history, the race has qualified as a UCI 1.1. category race.
The four riders competing for UAE Team Emirates include; Andrea Guardini (Italy), Seid Lizde (Italy), Matej Mohoric (Slovenia) and Ben Swift (Great Britain).
This year's race is set to be record breaking, with more than 4,900 general participants taking part. The 103km route will bring back fond memories for Matej Mohoric, who won the 2016 race and will be looking for a repeat performance this year.
Commenting on the upcoming race, Sports Director Simone Pedrazzini said: "Many of the participants will be paying close attention to our team, one of the two World Tour formations attending, especially since we will be deploying Mohoric, the 2016 winner.
Besides the Slovenian captain, we will be able to count on the speed provided by Guardini and Swift, as well as the enthusiasm of our trainee, Lizde"
UAE Team Emirates' Matej Mohoric said: "I won the last edition of the race when it was a criterium. This year the event has become a UCI 1.1 category race, so the level of competitiveness has increased along with the length of the route. It would be nice to figure among the major players again this year."