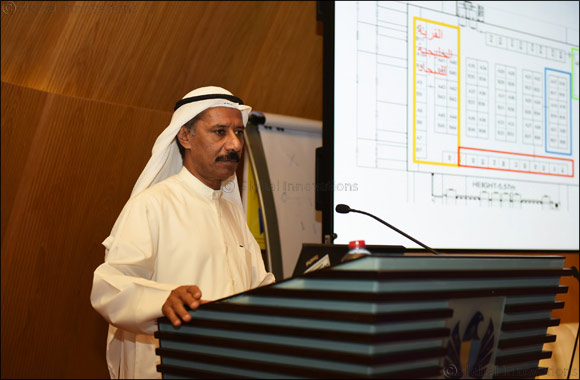 Dubai, UAE, October 7, 2017: Dubai Customs, the Carpet & Art Oasis organizer, has already leased 70% of the available space for the renowned exhibition (3,0002 m out of 3,5002 m).
The Department still receives requests from companies willing to participate in the exhibition which will be held in at Dubai World Trade Center (DWTC), Sheikh Saeed Halls 2 & 3 for 21 days from December 25th 2017 to January 15th 2018.
The Carpet & Art Oasis is a unique annual event, which now draws in thousands of tourists and visitors from all around the world to Dubai, the Carpet & Art Oasis of Dubai Customs, was first launched in 1996 as one of the main long-running attractions of the Dubai Shopping Festival (DFS).
Abdul Rahman Issa, Chairman of the Carpet Oasis' Organising Committee said in preparation for the 23rd edition of the Oasis, the organizing committee held a meeting with the strategic partners where they had a chance to learn about the stands and how to book them.
He pointed out that this year's edition will see a number of activities and new partners from China, Turkmenistan and Uzbekistan.
Carpet & Art Oasis has been present in all of DSF editions since its launch in 1996, and it is one of its main attractions.