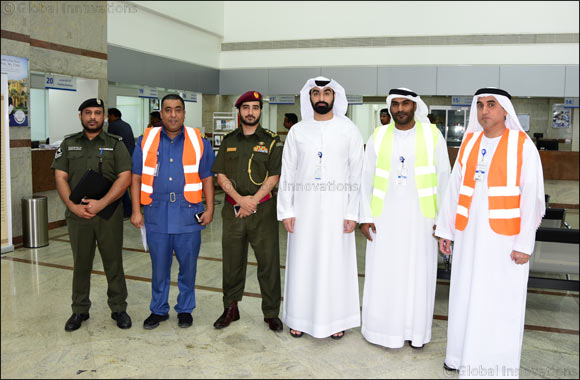 In coordination with Dubai Civil Defense - Al Karama Center
Dubai, UAE, October 5, 2017: Emirates Post Group has carried out mock evacuation and firefighting procedure in Dubai Central Post Office in coordination with Directorate General of Civil Defense Dubai - Al Karama Center and Dubai Police General Headquarters with participation of Dubai Customs staff of Dubai Central Post Office.
HE Abdullah Al Ashram, Acting CEO of Emirates Post Group, thanked the Civil Defense Department in Dubai - Al Karama Center for their permanent cooperation with all government and societal sectors.
He stated that they organize such events to ensure the safety of employees and auditors, optimal conduct in case of any emergencies and application of highest health and safety standards of Group.
He added that Group carries out this mock procedure as per its strategic plan to ensure the readiness of Group premises to deal with fire and emergency incidents and provide staff with necessary information for more survival and physical and psychological safety.