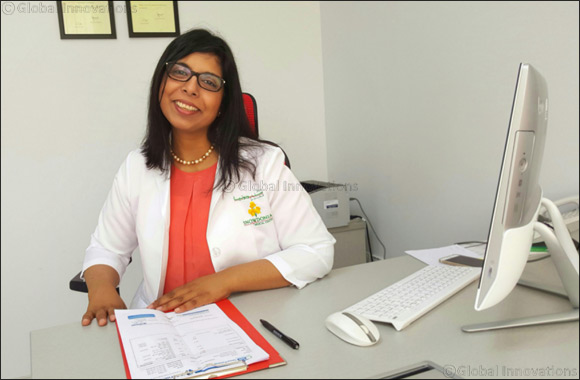 Dubai, UAE, October 3, 2017: In an exciting development for Dubai's evolving healthcare landscape, October 2017 sees the launch of Snowdonia Medical Centre and Pharmacy on Al Wasl Road in Jumeirah, Dubai. In partnership with some prominent local partners, the centre was founded by esteemed healthcare professionals from the United Kingdom in 2016 and has a vision to become "the most respected healthcare provider in the region". By offering personalised, inclusive and high touch quality healthcare, Snowdonia Medical Centre is poised to deliver the most effective treatment outcomes and highest ethical standards.
Snowdonia Medical Centre is a multi-specialty medical centre specialising in high-end medical services that use the latest advanced medical technology to ensure treatments are safe, pleasant and comfortable. Lead by some of the most sought after healthcare professionals the services include family medicine, psychiatry, pediatrics, obstetrics and gynecology, dentistry and pharmacy. The clinic meets the high expectations and needs of clients by only offering the best and safest medical facilities via the latest technology, some exclusive to Dubai, to transform and enhance clients' lives.
Managing Director, Abdul Aziz Barazi said Snowdonia Medical Centre was committed to delivering the highest standard of healthcare to the market through personalised consultation, understanding and highly trained doctors, comfort, safety and the latest leading technology.
"At Snowdonia Medical Centre, we provide care that is ethical, evidence-based and patient-centred. We endeavor to serve our patients by spending time to get to know them, their families and their personal circumstances. Our doctors are well educated and experienced. Our emphasis is on communicating with our patients, explaining everything in an understandable way, informing them of all the available options with the pros and cons of each and involving them in making decisions that are right for them," he said.
Snowdonia Medical Centre challenges current industry standards by presenting nothing short of the best and latest medical and patient care. The expectations and needs of clients are at the forefront and Snowdonia Medical Centre will continue to grow the internal team with some of the most pioneering and well qualified health care professionals, recruited from around the world.
SNOWDONIA MEDICAL CENTRE SUPPORTS BREAST CANCER AWARENESS WITH FREE BREAST CHECKS
Breast cancer is a disease affecting one in eight women across their lifetime. Even though breast cancer is common, it has good survival rate, if caught early. Although the well known 'celebrity cases' of breast cancer survivors tend to be younger, most women who develop breast cancer are over 50 years of age. While the UAE has no current national breast cancer screening program, breast screening is still available and advisable. Therefore, for the duration of the Breast Cancer Awareness Month of October, Snowdonia Medical Centre are offering free breast screenings for women of all ages.
Regardless of age, all women should be regularly examining their breasts once a month. To support women in taking early breast cancer detection measures and stay on top of their health, Women's Health Dr. Aisha Bhaiyat has prepared the following tips:
1. Regardless of age, all women should be regularly examining their breasts once a month. If still menstruating, then immediately after a period is ideal, otherwise any time in the month. This allows each individual to get to know her own breast and recognise if there are any new lumps, or changes in the skin or nipple.
2. When examining your breasts, check all parts of your breast, armpits and up to your collarbone.
3. Look for changes in size, shape, lumps, skin texture or redness in the breast.
4. Check to see that the nipple hasn't changed or developed discharge.
5. Check for any lumps in the armpit or collarbone. Is there pain in the breast or armpit? If so, it is very important to see a doctor. Breast screening would not be appropriate in these situations. Rather, a diagnosis would be needed.
Further Facts on Breast Cancer:
1. Women who have breast screening are more likely to have cancers diagnosed at an earlier stage, resulting in better survival rates.
2. For each 235 women screened, 1 death due to breast cancer is avoided and 6% of those screened are diagnosed with cancer which wouldn't have otherwise been detected until later.
3. However, 1% of those screened will have had a slow growing cancer which would not have caused any harm, had they not been found. These women may undergo surgery, radiotherapy or chemotherapy unnecessarily.
4. Regular breast cancer screening will allow slow growing lesions to be recognised as not requiring any treatment, but only monitoring. Hence, regular screening reduces the changes of required treatment for a lesion when there is no need, as well as the associated anxiety.
There is no clear answer to how frequently breast cancer screening should occur, but every 2-3 years is sensible, with monthly self-examination in between. If your personal risk of breast cancer is higher, it is worth discussing with your doctor about starting screening at an earlier age and/or having screenings more frequently.
If you notice a lump, discharge or any skin or nipple change, please consult with a doctor urgently. Remember, although rare in men, they can also develop breast cancer. Not all breast changes are due to cancer, and most importantly, early diagnosis can save lives.