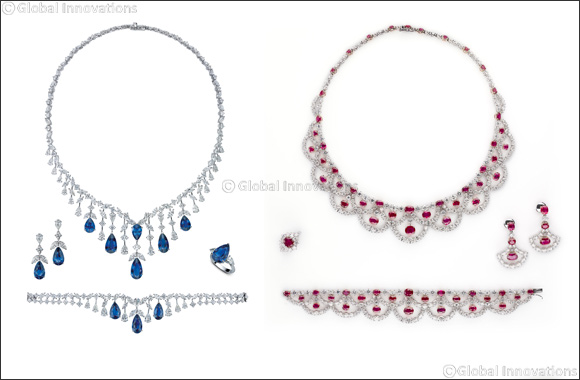 Indulge in the Mouawad Moment and shine on!
Dubai, UAE, October 2, 2017: In a moment, anything can happen. A young woman becomes a princess, and her dream a reality. In a moment, the union of love is celebrated like a royal ceremony, and a single moment turns into a lifetime of shared happiness.
Knowing just how valuable these moments are, Mouawad has introduced a spectacular collection of Masterpieces and High Jewelry to celebrate your big day the Mouawad way ― with unsurpassed elegance and exuberant charm and femininity. Enchanting and simply divine, every piece is designed to find particular resonance with its wearer, making each Mouawad moment a cherished memory to be treasured forever after.
Offering up a deeper meaning behind their shimmering reflections, Mouawad's new Masterpieces and High Jewelry ensembles brilliantly embody the harmony of a wedded union. Classic motifs of flowers, petals, hearts, and teardrops are united in designs that range from delicate simplicity to magnificent grandeur, giving every bride the luxury of choosing the perfect complement to her beauty and creating memories to last a lifetime, and more.