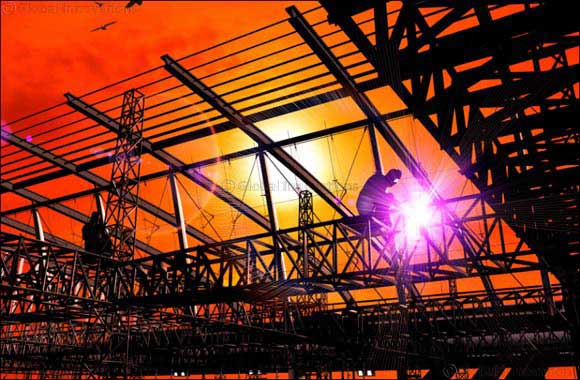 Integration of Portfolio and Contract Management Capabilities with the industry standard for Project Controls enables customers to drive greater returns and profitability
Dubai, United Arab Emirates, October 2, 2017: Hexagon PPM, the world's leading provider of asset life cycle solutions for design, construction, and operation of industrial facilities, announces the release of EcoSys 8, the first software platform to offer an integrated solution for full life cycle projects performance. The integration of newly named EcoSys Portfolios and EcoSys Contracts with its flagship solution, EcoSys Projects, enables real time data to flow seamlessly between all stages of the life cycle. The result – a holistic, organization-wide perspective for managing the dynamic project ecosystem while maximizing returns and margins.
While EcoSys Projects delivers world-class project controls capabilities for on-time, on budget project delivery, EcoSys Portfolios aligns project selection and resource allocations with organizational goals. It ensures the right projects are approved for execution while balancing organizational capacity with projects already underway and demand from opportunities in development. New benchmarking capabilities automatically capture data so it can be leveraged for future projects – shaping project templates, improving estimating, or fueling predictive analytics.
Highly successful performance demands continued alignment from project bid and award to controls and closeout. Effective contracts management is an integral part of the alignment. EcoSys Contracts enables more efficient data sharing and greater visibility into contracts management. From owners to contractors to subcontractors – integrated communications and tracking of dynamic contractual obligations ensure cost and schedule impacts are understood and agreed to by all parties up front and throughout the life cycle of a project.
Mattias Stenberg, Hexagon PPM president, said, "The integration of portfolio and contract management capabilities with the long-standing industry standard for project controls offers our customers a truly unique platform for understanding their dynamic project ecosystems. They can obtain new levels of agility in improving financial performance and ultimately realizing the potential of their strategic visions."
While recognized as an enterprise solution, EcoSys 8 also delivers rapid implementation for individual projects and for small to mid-size organizations. Made possible by the out-of-the-box capabilities of Portfolios, Projects and Contracts, EcoSys 8 can be fully implemented and running in 45 days or less.
Other key enhancements available in EcoSys 8 include:
Improved Graphical User Interface (GUI), reinforcing the ease of use of EcoSys
Enhanced dashboards with WYSIWYG functionality in the business intelligence engine, eliminating the need for third-party reporting solutions