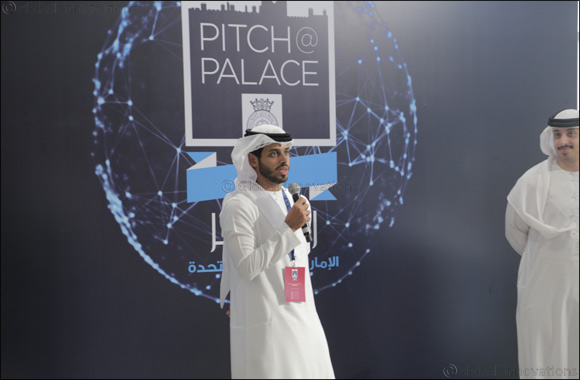 Aims to give Sharjah based entrepreneurs a globally recognized platform to pitch their entrepreneurship ideas
Sharjah, UAE: (September 30, 2017): Sheraa partnered with the Khalifa Fund for Enterprise Development to bring the international competition Pitch@Palace to the UAE to support a growing talent pool of young innovators who are trying to make their mark in the UAE's vibrant entrepreneurship scene. Established by The Duke of York, Pitch@Palace aims to help entrepreneurs build access and connectivity around the world and has helped over 350 businesses grow, with some now enjoying huge global success in less than three years.
The Pitch@Palace UAE competition was divided into 2 stages with the first one 'On Tour Abu Dhabi' taking place on September 10th, 2017 at Khalifa University. The second stage of the competition- On Tour Sharjah- took place in Sheraa on September 14th, 2017. The final pitch will take place on October 4th, 2017 at Emirates Palace hotel in Abu Dhabi.
The On Tour Sharjah stage resulted in four shortlisted startups out of over 20 pitches. The startups set to pitch in the final stage include Tawseel, a restaurant delivery solution app; Baqa, an online platform for flower arrangement vendors; Drones, a hardware and software solution for automated site visits; and Brailleye, technology that automatically turns any text into Braille.
"Our collaboration with the Khalifa Fund for Enterprise Development in order to bring the acclaimed Pitch@Palace competition to the UAE is a major step forward for Sharjah entrepreneurs who will now have access to a global platform to build access and connectivity around the world," said Ms. Najla Al-Midfa, General Manager at Sheraa. "At Sheraa, we always look for opportunities to use such strategic partnerships to grow the UAE's entrepreneurship ecosystem and help local entrepreneurs, while supporting Sharjah's status as a thriving hub for entrepreneurship."
The aim of the Pitch@Palace UAE tours in Abu Dhabi and Sharjah is to introduce Emirati entrepreneurs to the Pitch@Palace program, connect them to local stakeholders and receive mentoring to develop their businesses. There will also be a bootcamp which will train shortlisted entrepreneurs for the final event in Abu Dhabi.