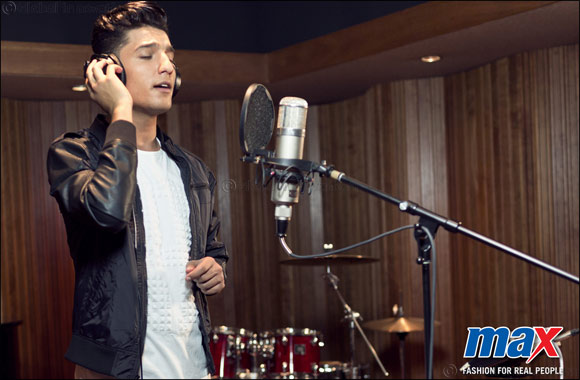 Opportunity for a unique 'meet and greet' for Assaf's fans in Oasis Mall on 28th September
Dubai, UAE – 27 September, 2017: Max, one of the largest value fashion brands across Middle East and India, brings famous Arab singer and youth icon Mohammed Assaf to Oasis Mall in Dubai for the launch of its 2017 Autumn Winter Collection.
Mohammed Assaf, who is a strong advocate of Max's "Fashion for Real People" campaign, has been the brand ambassador for Max for the last two years. His image and personality is strongly in line with the brand values of Max that call for real people to embrace their own unique style.
With inspiration drawn from contemporary and historical trends, the 2017 Autumn Winter Collection from Max features a variety of lines from seasonal to denim and active wear and offers something for every taste. Balancing themes from the Victorian Era with a contemporary touch, the dramatic look of the collection brings an urban flair to the season.
Commenting on the event, Haroon Rasheed, Senior Marketing Head, Content, Customer & Communication for Max Fashion, said: "We are extremely proud to have Mohammed Assaf represent Max in front of our loyal customers in Dubai. Mohammed Assaf is a part of the Max family and he has represented us over the past two years, to convey our core values. As a home grown brand, Max continues to inspire people in the region to discover their innate sense of style and celebrate the authenticity and diversity of life.'
Assaf will be present to meet and greet his fans at Oasis Mall, in the atrium, on 28th September at 7:00 pm.