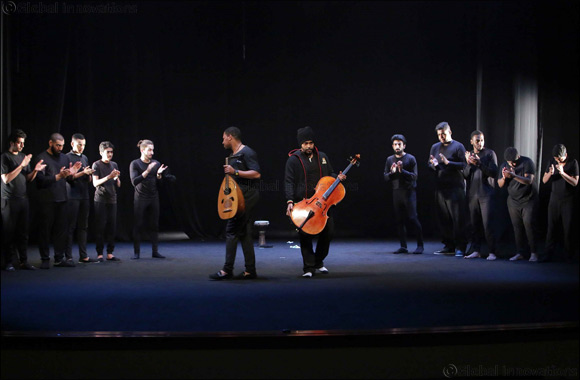 Part of the Dubai Programme for Youth Theatre 2017-2018
Dubai, United Arab Emirates, 24 September 2017: Dubai Culture & Arts Authority (Dubai Culture), the Emirate's dedicated entity for culture, arts and heritage, has announced that applications are now closed for its 'Best Script Award', which was launched earlier in August as part of the Dubai programme for Youth Theatre 2017-2018. The Authority received a total of 29 scripts within just a month under the competition's 'Year of Giving 2017' theme.
Fatma Al Jallaf, Manager of Theatre Section at Dubai Culture, commented: "The aim of this award is to encourage people who are interested in creative script writing and nurture a new wave of authors in the Emirati theatre sector. The competition focuses on developing skills that will allow participants to present high quality scripts in the theatrical field. We are delighted to have received 29 exciting scripts in just one month since we officially launched the competition."
Dubai Culture launched the competition as part of the Dubai programme for Youth Theatre 2017, which represents the 11th successful edition of the festival. The winner of the competition will be honoured with a once in a lifetime opportunity to transform their script into a play that will be presented at the National Day celebrations this year.
The Authority ended its open call for scripts on 31st August and all applications are now being shortlisted under the supervision of Dr. Essam Abdul Aziz, Professor and Head of the Department of Drama and Criticism, and former Deputy, of the Higher Institute of Theatrical Arts in Cairo.
Al Jallaf concluded: "We were pleased to receive positive feedback as soon as we announced the competition, because this demonstrates a promising and real interest in script writing across the Emirate. We are happy with the results we have received so far and to see that the 'Year of Giving' theme has clearly served as a stirring source of inspiration for all participants. Through the competition we aim to increase awareness about the art of script writing and improve this sector in the UAE, and we are proud to have received so many applications, particularly as some participants are writing for the first time."
The 'Year of Giving' theme for the competition was chosen to support the government's 2017 directives to make the UAE a world leader in charitable and humanitarian action. The competition provides the opportunity for authors to express their ideas and transform the scripts into plays that have the potential to earn them their name in the theatre sector.
Dubai Culture aims to enhance Dubai's cultural scene and draw attention to the Emirate's rich heritage with a variety of initiatives that take place throughout the year. The Authority's mandate is to build bridges of constructive dialogue between different civilisations and cultures through enriching initiatives that benefit the Emirate's citizens, residents and visitors.