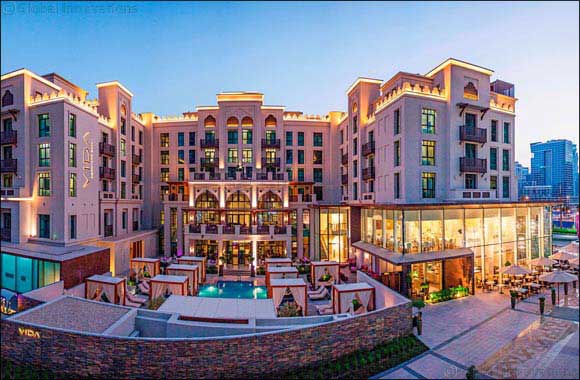 Dubai, UAE, September 20, 2017: What is your perfect day out? Where do you go and what do you do in a bustling and busy city like Dubai, with so many activities and iconic attractions?
U By Emaar, the unique customer-focused loyalty programme that has won over the hearts and minds of thousands of members, is offering a million reasons to #CelebrateU to guests who Stay, Dine or Play at Emaar's venues.
From July 1 until September 30, 2017, U By Emaar members have been able to register to earn 2,000 bonus Upoints on their 5th, 10th and 15th visit with a minimum spend of AED 100, at any of the participating venues. Additionally, members who stay, dine and play can earn an extra 1,000 bonus Upoints. Now, U By Emaar have added something extra special – by giving away 1 Million Upoints through a free prize draw!
1 Million Upoints is the equivalent of 100,000 AED. Imagine what you can do! Enticing combinations of experiences encompass a range of mouthwatering restaurants, action-packed leisure activities and relaxing wellness options, including:
Dinner at La Serre, Vida Downtown, followed a trip to Reel Cinemas to catch a great film
A stay at Address Boulevard including a visit to the luxury spa
A trip to KidZania® followed by brunch at Address Dubai Mall's Na3 Na3
A rejuvenating spa treatment at Address Dubai Marina followed by lunch at Shades
To #CelebrateU, members can register at: www.CelebrateUByEmaar.com. Members will immediately start to earn Upoints and receive a 10% dining discount. Non-members can join U By Emaar online or at any participating venue.
For those members already registered, no need to worry – the more you visit U By Emaar venues, the more chance you have to win 1 million Upoints!