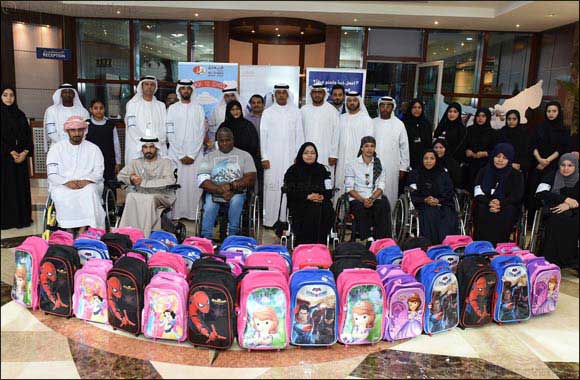 Dubai, UAE, September 18, 2017: Director General of Dubai Customs Ahmed Mahboob Musabih reaffirmed that people of determination (special needs) are an integral part of Dubai Customs work system.
"We empower people of determination as part of our strategic plan. They can integrate easily within our teams, and for this we always provide them with the suitable tools and means" Musabih said during the "People of Determination on the Top" event organized by Ghayath Volunteer Team in cooperation with the CSR section.
The event saw people of determination from different government departments take part in distributing 100 school bags to students of a private school.
Director of Dubai Customs pointed out that the wise leadership has ordered a number of initiatives and programs to empower people of determination and integrate them in society and programs to make society inclusive for them.
The UAE has gone far in integrating people of determination based on the belief they have the full right to live like other people and the right to access work opportunities.
On his part, Fuad Al Shehhi, head of the Ghayath Volunteer Team said that they selected people of determination for this voluntary job to convey a positive message to school students and raise more awareness around the important role people of determination can play in society.