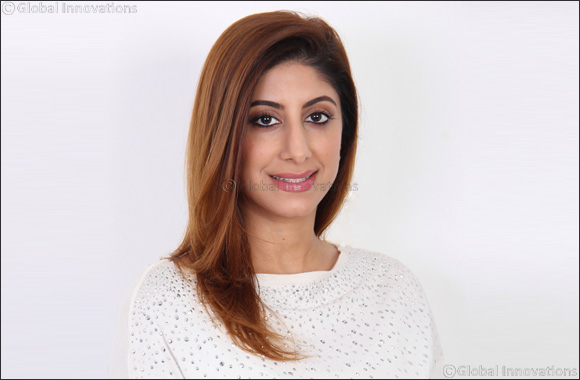 Abu Dhabi-UAE: 18 September, 2017: Bloom Education, the specialist education division of Bloom Holding, announced that its contemporary cultural institution dedicated to promoting and imparting knowledge on the Arabic language, culture and arts, is set to open its doors in the 2018/2019 academic year, in conjunction with the opening of Bloom Education's Dubai school campuses.
Bloom announced the appointment of Rayyah Fathalla, a prominent Bahraini jeweler and artist as the director of the Centre that will offer its facilities to the pupils of both Brighton College and Dwight School as well as to members of the community including artists and designers. With over 14 years of experience in the arts and education sectors, including a regional position at the British Council in Education and Arts, Rayyah's appointment is aimed at enabling the Centre to create a platform that delivers new and exciting opportunities for youth to express themselves and connect with cultural influencers and creative minds.
Henning Fries, CEO of Bloom Education, said: "This center articulates our priority to elevate the teaching of the Arabic language for native and non-native speakers, so that the quality is aligned with the global teaching methods of other subjects, supporting the UAE Vision 2021 National Agenda that emphasizes the development of a first-rate education system in the UAE. The centre will ensure that learners receive the best quality teaching and learning approaches that enable them to practice and retain the Arabic language. This will provide them with better career prospects in the region and globally."
Henning added: "We are delighted to welcome Rayyah Fathalla as the Founding Director of the Centre of Excellence for Arabic Language, Culture and Arts. Rayyah's wealth of experience and achievements in creating and delivering diverse language, culture and arts programs focused on curriculum development and education reform will help us achieve our vision of pioneering programs through intercultural dialogue and mutual exchange of ideas, and an understanding for the local and regional context and heritage."
"At Bloom Education, we also strongly believe in the impact the rich arts, culture and traditions of the UAE and the region have on the appreciation and learning of the Arabic language and their ability to be utilized as an effective medium to promote tolerance and diversity," Rayyah said .
Situated between the upcoming Brighton College and Dwight School campus in Al Barsha South in Dubai, the center will house several facilities including Arabic language and arts and crafts classrooms, an arts gallery, ceramics, metalwork and jewelry workshops, 3D printing and fashion design space, artists' studio, Continuous Professional Development and meeting space, a cinema, and an innovative ICT library.
The 89,000 sq m Dubai School campus will house two premium K-12 educational institutions – a British curriculum school affiliated with Brighton College UK and an American International Baccalaureate (IB) curriculum school affiliated with Dwight School New York. Set to open in the 2018/2019 academic year, the campus will become an educational destination of major significance offering world-class standards of education to Dubai's pupils. It will boast a combined enrollment capacity of 4,000 students.
Bloom Education operates world-class schools in the UAE that offer students the opportunity to achieve their maximum potential in a positive, enjoyable, stimulating and safe environment conducive to their intellectual, physical, emotional and social development.