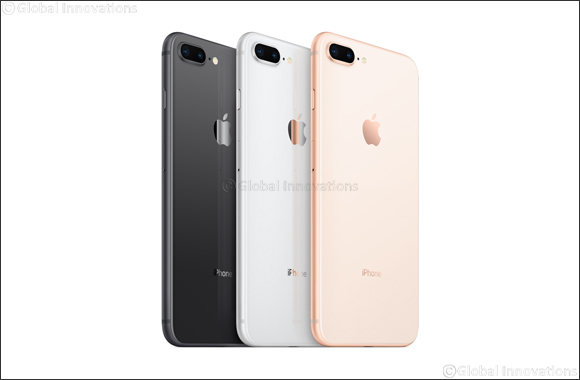 Dubai, UAE,16 September 2017: UAE telecommunications provider, du, today announced that it will offer the new generation iPhone 8 and iPhone 8 Plus. du customers will be able to pre-order iPhone 8 and iPhone 8 Plus beginning September 15 and both will be available in stores starting on September 23.
"In the UAE there has been a lot of excitement around Apple's most recent launch of iPhone 8 and iPhone 8 Plus, and our customers are always eager to get their hands on the latest new products! We are a brand dedicated to empowering people through connectivity, and we are thrilled to be offering Apple's latest generation iPhone to our technology savvy customers," said Fahad Al Hassawi, Chief Commercial Officer, du. "At du, we strive to add to life through all our product offerings, and the latest Apple products are set to enhance the lives of du customers."
iPhone 8 and iPhone 8 Plus are a new generation of iPhone featuring a new glass and aluminum design in three beautiful finishes - space gray, silver and a new gold - made with the most durable glass ever in a smartphone, Retina HD displays, A11 Bionic chip and is designed for the ultimate augmented experience. The world's most popular camera gets even better and wireless charging brings a powerful new capability to iPhone. iPhone 8 Plus features dual 12-megapixel cameras and introduces Portrait mode with Portrait Lighting, bringing dramatic studio lighting effects to iPhone, allowing customers to capture stunning portraits with a shallow depth of field effect in five different lighting styles.

Additionally, iPhone X, the future of the smartphone, will be available to pre-order at du on October 28. iPhone X features a gorgeous all-glass and stainless steel design with a beautiful 5.8-inch Super Retina display, A11 Bionic chip, wireless charging, an improved rear camera with dual optical image stabilization and Face ID, enabled by the new TrueDepth camera.