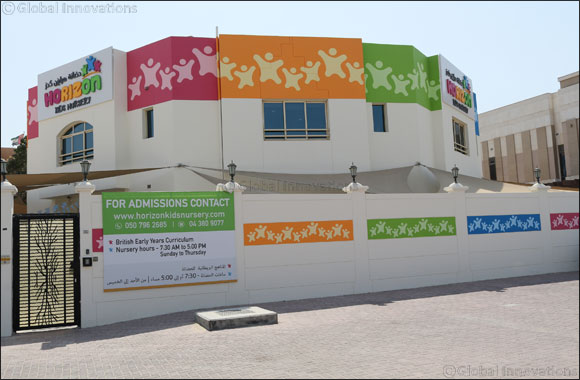 Dubai, UAE, September 16, 2017: Starting nursery can be enormously beneficial for children and their families, yet it can also be an anxious time too. So what can be done to make the process of settling children into nursery positive both for the child and their parents?
"As parents and as early years practitioners, we can take steps right at the beginning to ensure that the transition into the nursery setting goes as smoothly as possible. Research shows that when the settling in period is positive for the child, it can not only impact on their happiness throughout their time at the nursery but also on how the child views future transitions," says Sandra Stow, Nursery Manager at Horizon Kids Nursery.
Horizon Kids British Nursery School in Dubai, offers the British Early Years Foundation Stage (EYFS) Curriculum. The curriculum is delivered by qualified Early Years teachers, supported by trained teaching assistants, class room assistants, nurses and housekeepers.
Here are some pre-joining tried and tested methods followed at Horizon Kids that will help settle your little one comfortably in a new nursery:
Invite parents and child to pass by for a 'play' - This helps the child and parent experience the nursery first hand. The child is comfortable as they both arrive and leave together.
Introduce class staff members and other children to the child during the 'play' - Letting the child meet staff and class mates and seeing them happily engaged reassures the child.
Encourage the child to explore the nursery - Becoming familiar with new surroundings is important.
Discuss routines with parents - Both home and nursery particularly in the Baby Unit.
Find out what the child particularly likes to do - Being aware of the child's interests will enable the staff to prepare for when the child starts, getting out the trains or dinosaurs for example.
So Don't worry! We've all been there. All you need to do is relax, breathe and wear a big smile to ensure your child's first date is just about perfect!