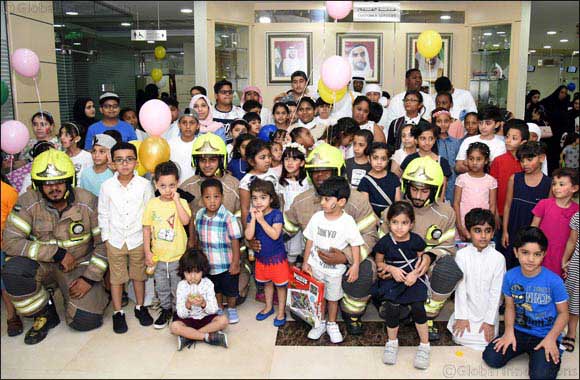 Dubai, UAE, September 16, 2017: For the 8th consecutive year and in line with the UAE's Year of Giving, the Awqaf and Minors Affairs Foundation (AMAF) organized a Back-to-School program for its minor students to coincide with the start of the new academic year.
Under the patronage of the Dubai Public Prosecution, General Directorate of Civil Defense, and Ministry of Human Resources & Emiratisation, the event witnessed the distribution of school stationery, merchandise, and other supplies to AMAF's minor students, valued at AED40,000.
The program comprised educational and entertainment activities and workshops aimed at preparing AMAF's children for the school year while reducing financial pressure on families. Mothers and caregivers also benefitted from advice on tried-and-tested methods to encourage students to study hard and excel.
The program concluded with the sponsoring organizations gifting the participants.