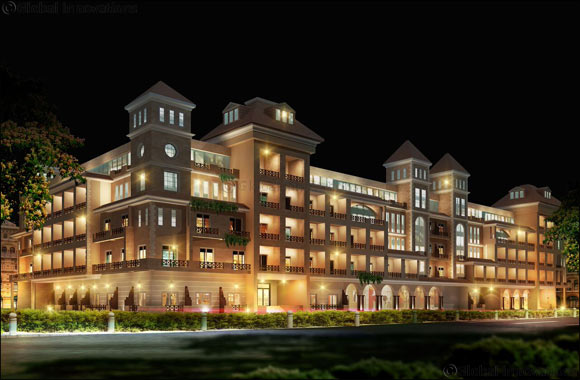 Shaikhani Group is showcasing Dh900 mln worth of properties
The group so far completed projects worth Dh450 million with 359 units. Total 180 apartments have been sold out in till August 2017.
Developers are euphoric about selling and getting ROI right onsite
Dubai, UAE, September 12, 2017: Dubai-based property developer Shaikhani Group lauded Cityscape and authorities on their decision of allowing the property developers to sell properties at their stands at the exhibition, which will run from 11 to 13 September, 2017 at Dubai World Trade Centre.
Shaikhani Group so far completed projects worth Dh450 million with 359 units. Total 180 apartments have been sold out in 2017.
Mahmood Shaikhani, Managing Director of Shaikhani Group, said: "The historic decision of selling properties and making real estate transactions onsite will bring more transparency to Dubai's market, attract investors and increase the number of visitor footfall, which will eventually contribute to the UAE economy."
The important factor to take note of is that developers with projects based in the UAE will be permitted to make sales on the show floor, in accordance with the rules and regulations administered by the local land departments and municipalities in the emirate in which the property is located.
The JLL's Global Real Estate Transparency Index 2016 says Dubai remains the most transparent real estate market in the ME region MENA region. It reiterated the Dubai Government and the Dubai Land Department are creating more opportunities for potential investors through efforts to improve transparency.
The decision was prompted by the last year's findings of Cityscape Global survey that found that close to 30 per cent of attendees were individual and bulk investors, while 68 per cent of visitors confirmed they intended to conduct business. The YouGov attitudinal survey, conducted in partnership with Cityscape and commissioned ahead of Cityscape Global last year – revealed that 42 per cent of GCC investors see the UAE as the most attractive country to invest in.
Shakhani Group is showcasing Dh220 million Gardenia Residency and Dh80 million Cambridge Business Centre which is a 2B+G+9+Health Club and spans over 1,63,072 square-feet, having 116 commercial apartments. Following the completion of 90 per cent construction work by Cairo Contracting Company, the main contractor for the business tower, Shaikhani Group, is currently proceeding with the handover plans of this project.
Another property that will showcased at Cityscape is the 15-storey residential Champion Tower 1 which spans over total built up area of 114,124 square feet, comprising total 135 housing units, which has 49 studios, 50 one-bedrooms, 30 two-bedrooms and six three-bedrooms. It has car parking for 135 vehicles.
"We are glad that our properties are well received by the investors despite tough market conditions. That is all due to our right business approach, in right place, at the right time and with the right partner. We have a track record of delivering premium but affordable houses with timely delivery. Last year we successfully handed over 224 units, which reinforced our position in the market and strengthened investor trust in our properties." Concluded Mahmood Shaikhani.