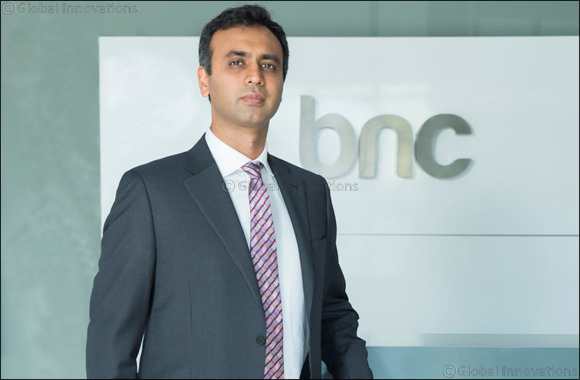 The latest BNC Network's report shows, 7,878 building projects are active in the UAE – reflecting the vibrancy of the construction activities in the building sector
News Announcements
The total value of 7,878 building projects in the UAE reaches Dh836 billion (US$227.9 billion) in September 2017
Of all the building projects, US$100.5 billion worth of projects are high-rise towers, rising above 15 floors
In terms of value, US$121.1 billion worth of buildings are being built in Dubai, while US$64.3 billion worth of projects are being developed in Abu Dhabi
Number of building projects increased by 2% in August 2017
A total of 228 building projects with a combined estimated value of US$4 billion were completed during August 2017
BNC Network tracks 25,324 live projects worth Dh26.4 trillion across the GCC
Dubai, UAE, September 11, 2017: Total value of 7,878 active building projects in the UAE reached US$227.9 billion (Dh836 billion) at the beginning of September 2017, according to BNC Network, the largest and most comprehensive project research and intelligence provider in the Middle East and North Africa (MENA) region.
Of these building projects, high-rise buildings account for US$100.5 billion while mid-rise and low-rise buildings account for US$64.5 billion and US$62.9 billion, respectively, as per BNC Construction Intelligence.
Among the 7,878 projects, the majority are located in Dubai and the Northern Emirates. As many as 3,857 buildings are coming up in the Northern Emirates while 2,812 in Dubai and 1,208 are located in Abu Dhabi. However, in terms of value, US$121.1 billion worth of buildings are being developed in Dubai, US$64.3 billion worth of projects in Abu Dhabi and the rest US$42.6 billion are being built in the Northern Emirates.
In August, the number of building projects in the UAE increased by 2 per cent as compared to July, 2017, but in dollar terms, there has been no significant movement, as per BNC project intelligence.
"Our findings clearly show that buildings projects are going ahead as planned due to anticipated rise in demand in the coming years with the run up to the historic Expo 2020," Avin Gidwani, Chief Executive Officer of BNC Network, says. "Most project owners, developers are looking at completing their building projects before October 2020 when Dubai expects to receive 20 million hotel guests as well as 25 million visitors to the Expo site."
The building industry constitutes 83 per cent of all active projects in the UAE's urban construction sector and in dollar terms these projects account for 44 per cent of the total estimated value.
A total of 48 building projects with a combined estimated value of US$2.5 billion moved to construction from other stages during the month. The largest building project in dollar terms to be awarded in the month of August was the 729-villa complex project which is a part of Sheikh Zayed housing program located in Al Montezi in Ajman worth US$272 million.
"The report clearly reflects strong building project activities across the UAE, despite a low-oil price environment that could have negatively impacted the building projects and construction sectors. However, we see no let-up in building and construction activities in the UAE – that reflects the resilience of the country's economic activities and development – that are sustainable in the long run," Gidwani says.
"Most building projects are being gradually occupied by buyers and end-users, despite the change in pace in economic activities – and that's what make the industry more sustainable."
A total of 228 building projects with a combined estimated value of US$4 billion were completed during the month. The largest project in dollar terms to be completed in August was the Presidential Palace project located in Abu Dhabi worth US$1.6 billion.