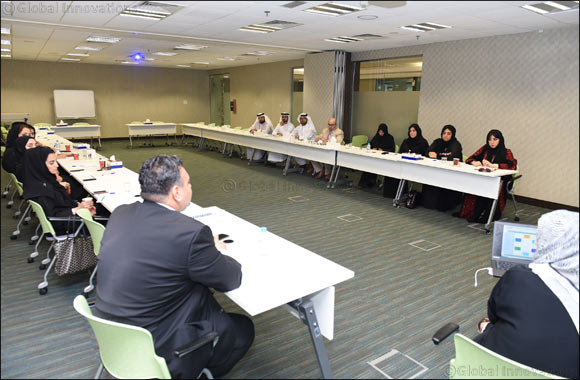 Dubai, UAE, September 6, 2017: Dubai Customs' Strategy and Corporate Excellence Department held a number of meetings with government organizations to showcase its best practices in applying the 4th Generation System as part of its cooperation with the government departments.
Winning the coveted Distinguished Department in 2016 and a number of other accolades and titles in excellence and performance in 2017 has attracted other government departments to visit Dubai Customs to benchmark against its best practices in application of 4th Generation System.
Rami Abu Laban, Senior Manager of Corporate Excellence Section introduced Dubai Customs experience and plans within the corporate excellence system to delegates from Dubai Culture, Dubai Airport Free Zone (DAFZA), Abu Dhabi Food Control Authority (ADFCA), Dubai Municipality and Dubai Health City.
He pointed out that the 4th Generation System serves as a big umbrella under which all government approaches and initiatives integrate but take into consideration the differences between the nature of their work and the scope of their duties.
The 4th Generation System focuses on the results and progress of government departments and its role in fulfilling the requirements of the national agenda and vision of becoming amongst the top countries in the world by 2021.
Abu Laban added that Dubai Customs, to apply the tools and approaches of the 4th Generation System, formed work teams to help and support in applying the standards.
The Department has also benchmarked against other federal departments to learn about their status and level of attainment and progress.
The delegates thanked Dubai Customs for the insight and some of them confirmed their readiness to apply the System.