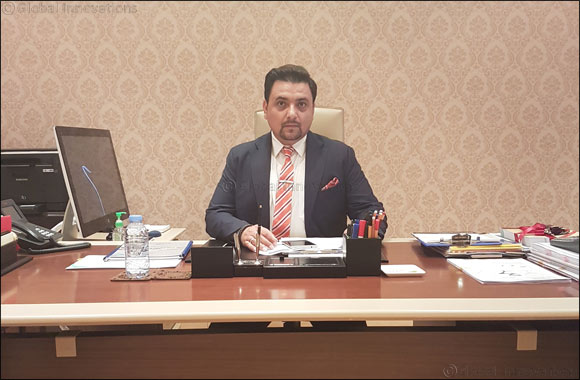 NYX Professional Makeup opens its first standalone boutique store in the region; the second store for Victoria's Secret offering a full assortment of lingerie, sleepwear and fragrances; and MUJI, the Japanese retailer with a wide range of smart lifestyle products, including apparel & home goods
Al Wahda Mall, sprawling across 3.3 million square feet with over 350 brands including fashion, beauty, entertainment, food, supermarkets and more welcomes three popular brands to the mall
Al Wahda Mall is located in Abu Dhabi
Abu Dhabi, United Arab Emirates, September 04, 2017: Al Wahda Mall, an iconic landmark and favorite shopping destination located in the heart of Abu Dhabi city welcomes popular lifestyle brands like MUJI, Victoria's Secret and NYX. The mall houses over 350 brands from the fashion, beauty, food, electronics and more for a complete shopping, food and beverage, leisure and lifestyle experience. The launch of the three popular lifestyle brands offers customers with a variety of choice at the mall.
Catering to an international audience, MUJI is a Japanese consumer goods retailer offering functional lifestyle products relevant to all aspects of urban living. Uber-luxe and stylish brand Victoria's Secret opens its second store that provides women with fashionable lingerie, perfumes and beauty products. NYX Professional Makeup, a leading retailer of cosmetics offering high quality professional make-up makes its debut in the Middle East with the opening of its first stand-alone boutique at Al Wahda Mall.
Commenting on the introduction of the brands at the mall, Mr. Mohammed Nauman Thakur, General Manager, Al Wahda Mall said, "We are very pleased to welcome MUJI, the second store for Victoria's Secret and the first stand-alone NYX store at Al Wahda Mall. Our retailers are selected keeping in mind the uber lifestyle and preferences of our visitors. Apart from the wide variety of choices available to shop at the mall, shoppers have something new to look forward to this season. Al Wahda mall caters to a large group of audiences from kids to women to families and we are keen to offer them a complete shopping experience. At Al Wahda Mall, it is a continuous effort to synergize what our retailers have to offer and highlight them to the visitors."