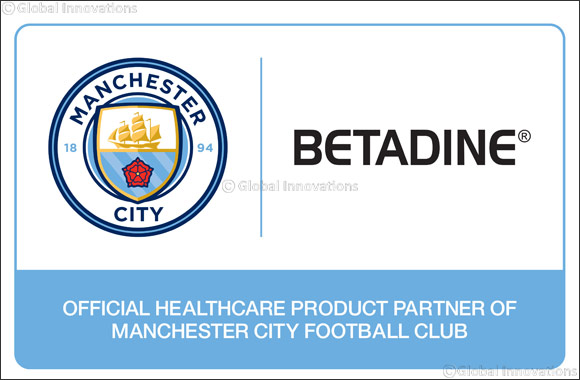 Dubai, UAE, August 30, 2017: Mundipharma, a leading healthcare organization, whose BETADINE® range is the 'Official Healthcare Product Partner' of English Premier League giants Manchester City will co-host a highly anticipated two-day youth football camp taking place in Abu Dhabi on 6th & 7th September 2017.
One hundred children will have the opportunity to be trained by City Football Schools coaches as well as a renowned former City player, Paul Dickov, with the programmes focusing on football techniques and tricks in addition to tips on how to live an active and healthy lifestyle. Young players will be mentored by the coaches in functional fitness and nutrition to help them on journey to achieve their dreams.
Paul Dickov, said: "I'm thrilled to be travelling to Abu Dhabi to take part in another BETADINE® Youth Football Development Programme. The courses are incredibly well run and much loved by those taking part."
This great initiative is one of many events supported by MUNDIPHARMA since they were announced as the 'Official Regional Healthcare Product Partner of Manchester City Football Club' in 2016, before recently extending the partnership to a global relationship.
Mundipharma MEA Vice President – Ashraf Allam, said: "With summer holidays drawing to an end, the BETADINE® Youth Football Development Programme is the perfect start to a new season, giving children an exciting opportunity of being trained by world class football coaches."
Details:
Date: 6th & 7th September 2017
Location: IPIC Arena in Abu Dhabi
®: BETADINE is a Registered Trademark of Mundipharma.