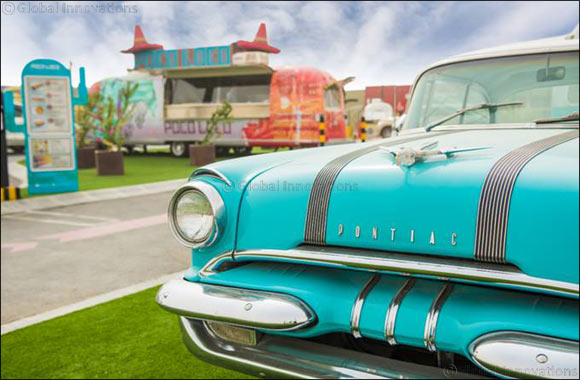 30 prizes to be hidden in 900 complimentary cupcakes between 31 August to 2 September
Three iPhone 7S among the top prizes up for grabs at Last Exit E11 on Sheikh Zayed Road
DUBAI, United Arab Emirates, 30 August 2017: Popular food truck park, Last Exit E11, has announced that it will be giving away 900 complimentary cupcakes from 31 August to 2 September 2017. Last Exit E11 was the first location for the gourmet street food destination by Meraas when it opened in 2016 on Sheikh Zayed Road, Dubai bound.
Visitors arriving at Last Exit E11 after 4pm will be able to get their hands on one of 300 Last Exit-inspired cupcakes each day over the course of these three days. Cupcakes will be available on a first-come, first-serve basis and will have a sticker on the bottom that could reveal one of 30 prizes, including an iPhone 7S. Additional prizes include fantastic food and drink vouchers, as well as a special edition Last Exit caps that will be distributed over the weekend, providing the ultimate swag for motor heads, foodies and Last Exit enthusiasts.
Last Exit has grown rapidly during the twelve months since the launch of Last Exit E11. Four destinations are already operational at locations across Dubai, including Last Exit E11 and Last Exit Mad X on Sheikh Zayed Road; Last Exit D63 in Al Qudra and Last Exit D89 in Al Khawaneej. Each destination has its own unique theme and identity, however the use of upcycled elements and features is consistent throughout all Last Exit locations.
Keep up with our anniversary extravaganza on social media.