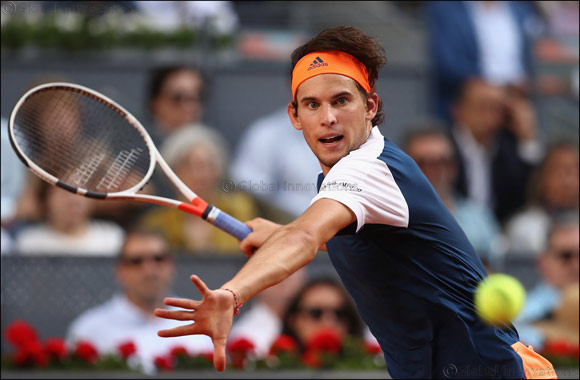 Top Tennis Star Dominic Thiem Has Been Speaking About His Involvement in the Mubadala World Tennis Championship, as Fellow Participant Rafael Nadal Reclaims World Number One Position Ahead of the US Open
Abu Dhabi, UAE – 28 August 2017: Hot on the heels of the recent announcement that Rafael Nadal, Milos Raonic and Dominic Thiem will be appearing at the Mubadala World Tennis Championship (MWTC) on 28 – 30 December 2017, 15-time Grand Slam Champion Nadal reclaimed the World Number 1 spot. After ending his last season early, Nadal has made an incredible come back playing some of the best tennis of his career, placing him top of the rankings for the first time since July 2014.
Set to go head-to-head with Nadal at the Mubadala World Tennis Championship, is one of the most exciting young talents and current world number seven, Dominic Thiem, who will be making his debut in Abu Dhabi at the end of the year.
Thiem said, "This will be my first ever appearance at Mubadala World Tennis Championship but I know how popular it is with some of my fellow players so am excited to be participating this year. I'm really looking forward to visiting Abu Dhabi and meeting the fans there, as I hear the crowd is great and I can't wait to play in such a brilliant atmosphere against the best in the world."
Both stars are competing in this year's final Grand Slam, the 2017 US Open, beginning today. Thiem is seeded 6th, whilst Nadal will enter the tournament as the top seed and looking for his 16th Grand Slam.
To celebrate the landmark 10th edition, organisers FLASH Entertainment, the region's premier live events company, in partnership with Mubadala, the Abu Dhabi based investment and development company, has released tickets starting from AED 50. In the lead up to the tournament those who purchased a ticket during the first 10 days of sale had the opportunity to win prizes including signed merchandise from this year's and past MWTC players, star player clinic spots and the chance to meet their favourite player and carry his bag out alongside them on court.