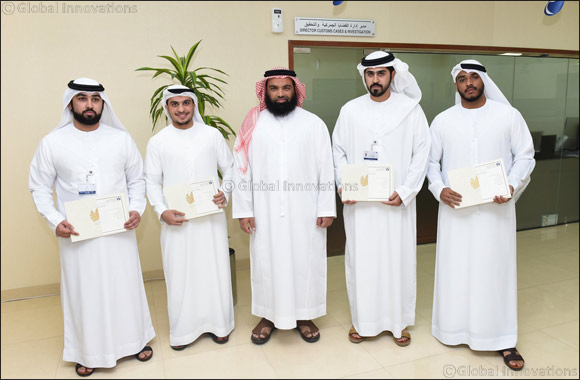 Dubai – 23 August 2017: Customs Cases and Investigation Department at Dubai Customs celebrated the graduation of 6 employees from batches 10 and 11 of its program "Customs Cases Diploma".
The program covered the unified customs law and different ways of how to tackle and solve customs cases received by Customs Cases and Investigation Department.
This diploma is the first practical course of its kind that deals with customs cases. It is part of Dubai Customs' strategy to hone employees' skills and provide them with needed knowledge to enable them do their work efficiently.
Saif Al Swaidi, Manager of Customs Cases and Investigation Department, pointed out that the three-month program has seen the participation of 50 employees since its inauguration in 2012. The program is meant to equip the participants with valuable knowledge on customs unified law and other relevant legislations, international agreements, customs tariff amongst others, he added.
The participants sat for 3 exams at the end of the course.