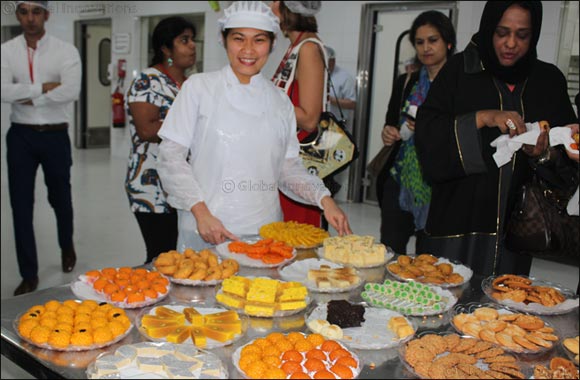 LuLu Logistics- Fact Sheet
LuLu offers an ultra-modern shopping ambience by integrating all conceivable needs of the consumers under one roof. Firmly following the tagline 'LuLu, where the world comes to shop', the Group has always tried to be a one stop shop for the multi-ethnic community of the region with an international mix of products as well as staff of different nationalities. The 700,000+ shoppers who patronize LuLu daily are the true testament to the popularity of the LuLu brand.
In February 2017 Deloitte in Annual Global Retailers Report has ranked LuLu Group as the top retailer in the Middle East and 27th among the top 50 fastest growing retailers in the world. Currently, LuLu Group is operating 136 stores across UAE, Saudi Arabia, Oman, Qatar, Kuwait, Bahrain, Egypt, India, Indonesia and Malaysia, with more new stores coming up.
Products are sourced from 21 countries including UK, USA, Australia, New Zealand, South Africa & Brazil, apart from local sources.
LuLu Central Logistics is a fully integrated logistics and warehouse management unit of LuLu. In UAE, LCL has more than 2.4 million sq. feet warehouse space to serve the needs of UAE residents.
Some quick facts about LCL (DIP) unit are:
24 hour & 7 days a week operation.
The whole Logistics chain is integrated & paperless – receiving, storing reorder from store, picking & loading, dispatch to store, receiving at the store.
1st in Middle East to start "voice picking"
200+ trailer trucks deliver goods into LCL (DIP) each day.
12 containers of Fresh Fruits and Vegetables are received each day.
8000+ different skus are delivered each day into LCL (DIP)
45,000 skus are stocked at any given point in time
350 truck-trips each day between the LCL (DIP) & stores in UAE
Each day, about 15,000 skus are sent to the stores
All LCL trucks are temperature controlled and fitted with GPS to enable quick, safe transport to the stores
The LCL (DIP) also has food repacking and central kitchen for UAE

2.5 tons assorted sweets produced and sent to stores each day
400 varieties of items are made in the central kitchen
100 chefs from 8 countries to cater to the needs of LuLu's diverse customers
Free from cookies, sweets also made here.
7 tons of rice is sent to the stores each day
3 tons of pulse is sent to the stores each day