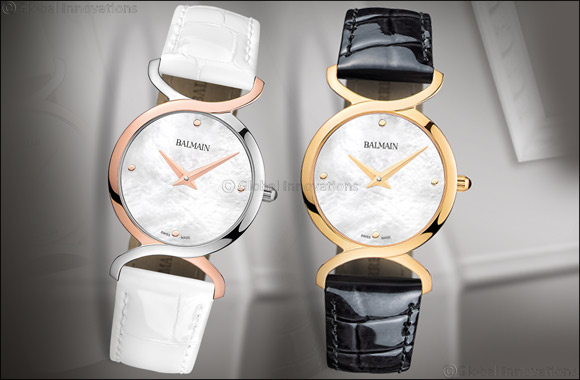 Dubai, UAE, August 22, 2017: The spirit of Balmain encapsulated in a high-end watch at an affordable price Taffetas: haute couture on the wrist in homage to the world of haute couture, the Taffetas wraps itself perfectly around the wrist of a woman, thanks to its articulated links.
Gleaming and elegant, it demonstrates that at Balmain, high-end is available to everyone. At Balmain, elegance is more about a state of mind than social status.
The Taffetas brings further proof that with the St-Imier watchmaker, the affordable high-end watch is no myth. Taffetas, a shimmering, fluid fabric that hugs the female form to perfection, had its moment of glory on the catwalks of the fifties. In homage to post-war haute couture, which Pierre Balmain was so passionate about, the brand's designers have risen to the considerable challenge of expressing the qualities of taffetas in a timepiece.
The Taffetas has been designed with the purpose of flattering feminine curves: those of the wrist.
The timepieces are priced at AED 1,315 and are available at all Rivoli stores across the UAE.