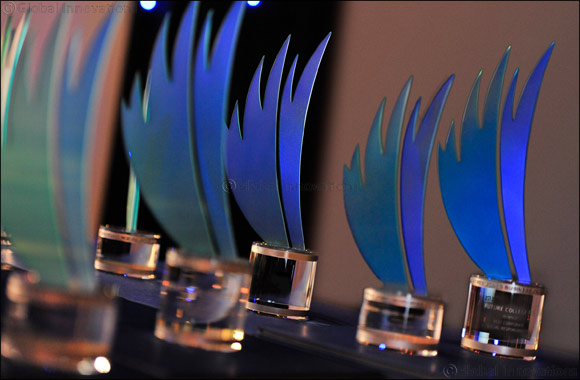 RAS AL KHAIMAH, 20 August 2017: Ras Al Khaimah Economic Zone (RAKEZ) today opens its doors for entries for the RAKEZ Business Excellence Awards 2017. The awards recognises companies for their outstanding excellence, which played a key role in the economic development of the emirate of Ras Al Khaimah. On its fourth year, the prominent awards programme comes back with exciting addition for the participants as it is set to give away a total of AED 200,000 cash prizes to the winners.
"Would you believe that we only had 120 submissions in the first year? Now, we're anticipating over 450 entries for this year, which is a remarkable 270% increase," said His Highness Sheikh Ahmed bin Saqr Al Qasimi, Chairman of RAKEZ. "For me, this means that the awards programme we created to inspire excellence in our clients is serving its purpose. I'm glad that more and more RAKEZ companies are driving really outstanding results that deserve to be celebrated."
Ramy Jallad, Group CEO of RAKEZ, RAK Free Trade Zone and RAK Investment Authority, noted that the business excellence programme has enhanced the brand image of several companies over the years. "Winning an excellence award certainly differentiates a company from its competitors, which is very important in today's competitive business environment. I always encourage our clients, from entrepreneurs and SMEs to large corporations, to take part in the Business Excellence Awards," Jallad said. "We are proud of our expert panel of judges from International Performance Excellence (IPE) who will be conducting comprehensive evaluations to identify the best free zone and non-free zone companies in each category."
There will be seven categories in the awards: Best New Startup, Best New Technology, Best Small Business of the Year, Fastest Growing Company, Best Industrial Company of the Year, Best Contributor to RAK Development and Best Corporate Social Responsibility.