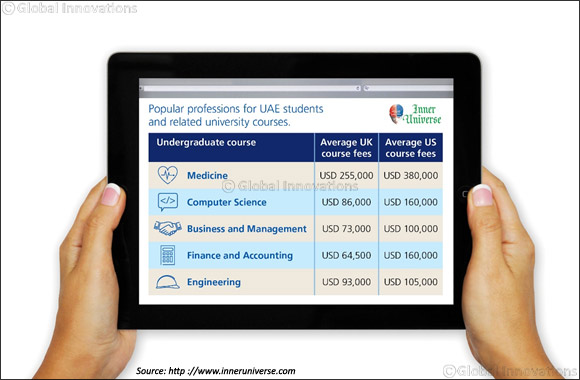 Parents in the UAE could pay up to AED1 million to fund their child's education from pre-school through to university
UAE children discuss their aspirations for the future
Dubai, United Arab Emirates, 17th August, 2017: New insight from Zurich – Middle East has found that the cost of putting one child through education from pre-school through to university costs AED 938,599 (USD 255,749). This marks the second consecutive year that education from pre-school through to university could cost families in the UAE almost AED1 million per child.
The figure is based on the total cost of education of two years at pre-school, six years at primary school, six years at secondary school and three years at a UK university.
In the UAE, pre, primary and secondary school costs add up to an average of AED528,486 (USD144,001) per child, a slight increase on last year's figures. These costs exclude other fees such as the cost of books, trips and uniforms and could increase by up to 40% for top tier schools.
The insight is another example of how Zurich – Middle East works alongside its distribution partners to raise awareness and highlight the importance of financial planning for a child's education in the UAE.
Commenting on the insight, Walter Jopp, CEO at Zurich – Middle East, said: "At Zurich – Middle East we are focused on providing the best possible protection and savings options to customers to help them put the right savings plan in place, whatever their financial goals. When it comes to education – as this research shows – it is important to start planning early to ensure enough capital is available when your child is ready to start university. Adopting a long-term approach to savings could help fund the best education for your child without worrying about the cost."
Building on the insight, Zurich – Middle East spoke with a number of UAE students to find out what professions they would like to pursue, and the costs of associated university courses in the UK and US. Top five professions included medicine, computer science, business and management, finance and accounting, and engineering.